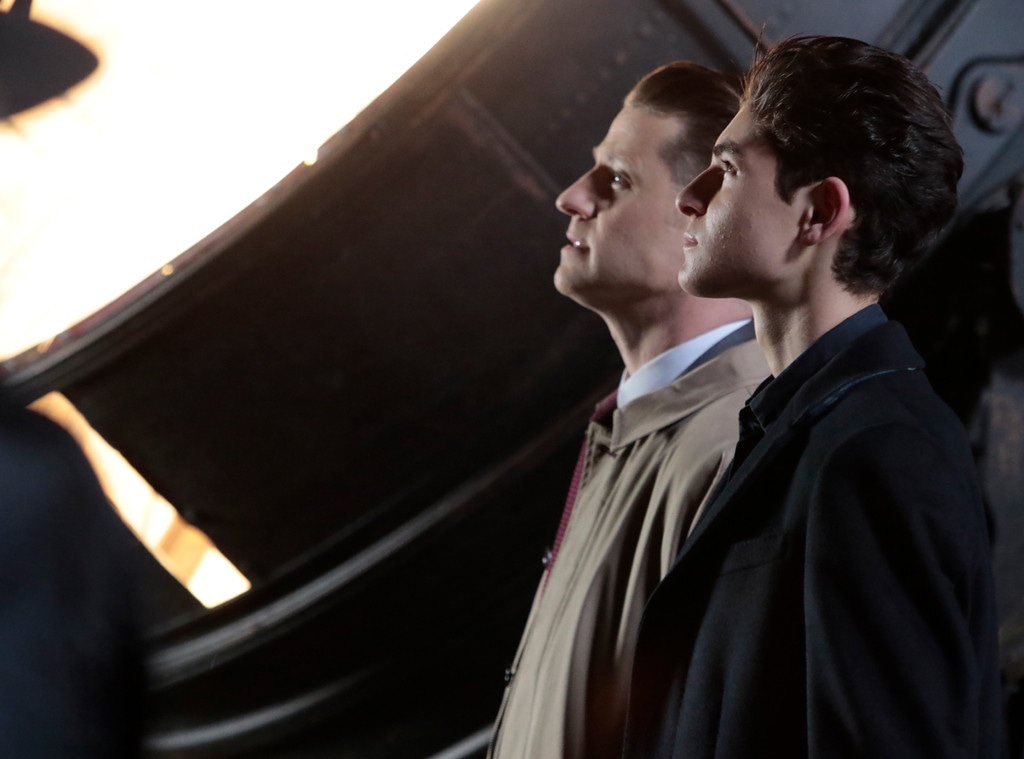 Fox
Is it possible for a TV trailer to be too long? 
Probably not, but we just almost feel like we've seen too much of the final season of Gotham in the new trailer, which is more than four minutes long and filled to the brim with everything you could possibly want. It was pretty satisfying after two minutes, so two more minutes was like two trailers in one. People are dying, buildings and bridges are exploding, criminals are everywhere (thanks to the bridges and buildings exploding), and Bruce Wayne (David Mazouz) is staring at a mask like, "Should I maybe put this on and find a cape to go with it?" 
You're most likely not reading this anymore and you're just watching the trailer for yourself, which is fine. We do not mind. Go right ahead. 
The tagline for this season, "The Dark Knight Is Coming," makes it pretty clear that the end of this origin story is truly on its way. First though, everybody's got to deal with a shut down city overrun with all the Batman villains we could ever name.   
"No Rules...No Laws...No Way Out," reads the official Fox description of the season. Cool! Sounds like this is going to end well for everybody!  
The series also stars Ben McKenzie as Detective Jim Gordon, Donal Logue as Detective Harvey Bullock, Sean Pertwee as Alfred Pennyworth, Robin Lord Taylor as Oswald Cobblepot aka The Penguin, Erin Richards as Barbara Kean, Carmen Bicondova as Selina Kyle aka Catwoman,  Chris Chalk as Lucius Fox, Cameron Monaghan as Jeremiah Valeska, Cory Michael Smith as Edward Nygma aka The Riddler, Morena Baccarin as Dr. Leslie Thompkins, and Shane West as Eduardo Torrance/Bane. 
Watch the trailer below!
Gotham's final season premieres Thursday, January 3 at 8 p.m. on Fox.