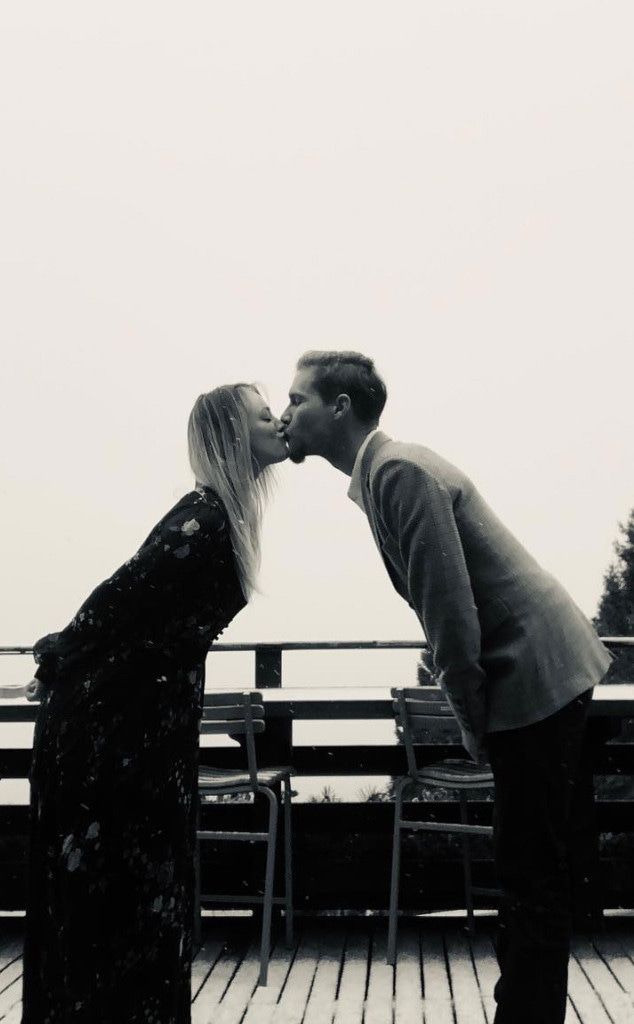 Instagram
Kaley Cuoco is not pregnant.
The Big Bang Theory star shut down speculation after followers questioned whether she was expecting. 
Followers wondered whether Cuoco was hiding a baby bump after she shared a picture from her honeymoon via Instagram on Thursday. The black and white snapshot showed the actress wearing a billowy dress and leaning in to give her new hubby Karl Cook a kiss.  
"When's the baby due??" one follower wrote.
"Are you hiding a baby bump?" asked another. 
However, Cuoco didn't waste any time dispelling these rumors.
"I'm so sorry I bent over in a way to where my dress billowed in the wind and made you think this," she reportedly wrote in a since-deleted Instagram Stories post. "Question. Would you walk up to me and ask this straight to my face?"
This wasn't the first time Cuoco slammed followers over pregnancy speculation. The TV star also clapped back at social media trolls in October after she walked the carpet at the 2018 InStyle Awards in Los Angeles.
"I posted a picture this morning of my sister and I from an event last night and people said I looked pregnant," she wrote. "Now, would you ever walk up to someone on the street or at an event where they're obviously dressed up and say, 'Are you pregnant?' It's just so comedic and shocking that people would ask that."
To completely set the record straight, she then wrote, "I'm not pregnant. I guess it was a pregnant angle. Seriously, shut-up."
On a separate note, Cuoco seems to be having a wonderful time on her honeymoon. Last week, the newlywed shared a picture of herself cuddling up to her main man in front of the Matterhorn in Switzerland.
The two lovebirds tied the knot in June.