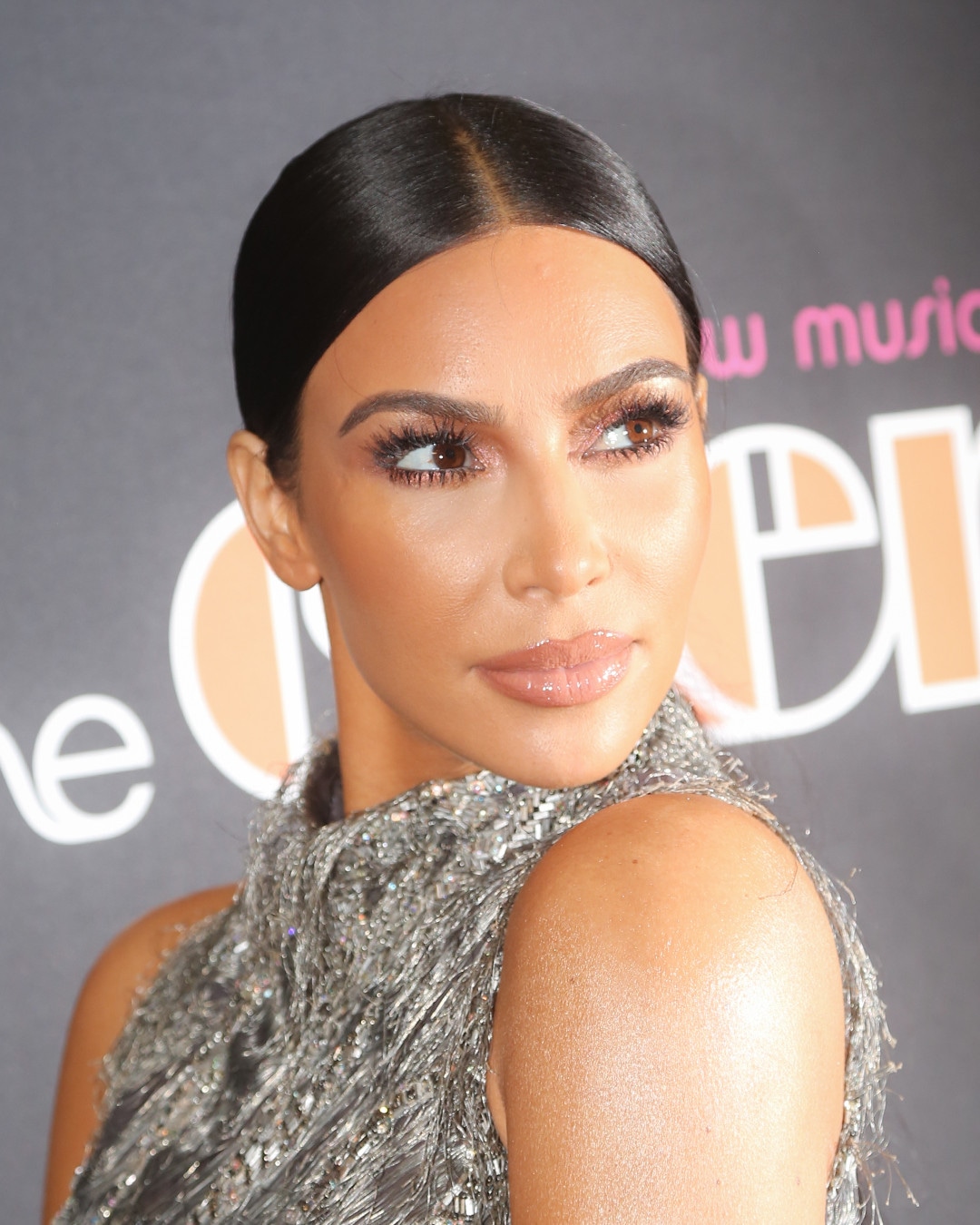 Bruce Glikas/Bruce Glikas/FilmMagic
"I'm not a makeup artist and I never claim to be. But after today, I might change that title."
Kim Kardashian is taking her makeup game to the next level and even she's surprised by the outcome. Today, on Vogue, the Keeping Up With the Kardashians star broke down her holiday beauty routine, which includes baking, contouring (one of her signatures) and an easy holiday look that even busy moms have enough time to do. 
For example, "When you are a mom, you have no time to blend like this," she said dabbing a sponge under her eye after applying foundation, concealer and translucent powder. "I do not have time to blend all day, so I try to do it as quick as possible."
The KKW Beauty owner's makeup tutorial was full of game-changing, mom-approved, selfie-ready tips and tricks that you can apply to your everyday look or special occasion beauty regimen.
"First, I have moisturizer on my hands and I extra moisturize," she said at the beginning of her tutorial. "Even if I've already moisturized for the day, I put on moisturizer again...I like a little bit of an oily slip for the foundation."
Kim says her youthful stare comes courtesy of an $18 product she offers through KKW Beauty: the Brightening Powder. The beauty aficionado applies it over her concealer, after she's properly baked.
"It's honestly like the best," she shared. "This is the key to my Armenian dark under eye circle success. I couldn't live without it."
Kim is giving us new places to contour, including the lips. While baking (Read: Allowing translucent powder to set over her under-eye concealer), the reality star contoured her face in the shape of a three, gliding over her forehead, in the hallows of her cheeks and along her chin. However, just when we thought she was done, she said, "You know what I love to do is create lip contour and you can't too high up because you'll look like you have a mustache."
Almost forgetting to contour her nose, Kim gave a quick demonstration towards the end of her makeup tutorial. Per contouring tradition, she created two lines of the side of her nose, then she changed the game with a tip that she received from a popular vlogger.
"Always do the underneath of your nose," she recommended. "Have a little on top. You know who taught me that? NikkiTutorials. Do you know her? It makes your nose look so cute and little."
Thanks to Kim, you're going to slay all season long!