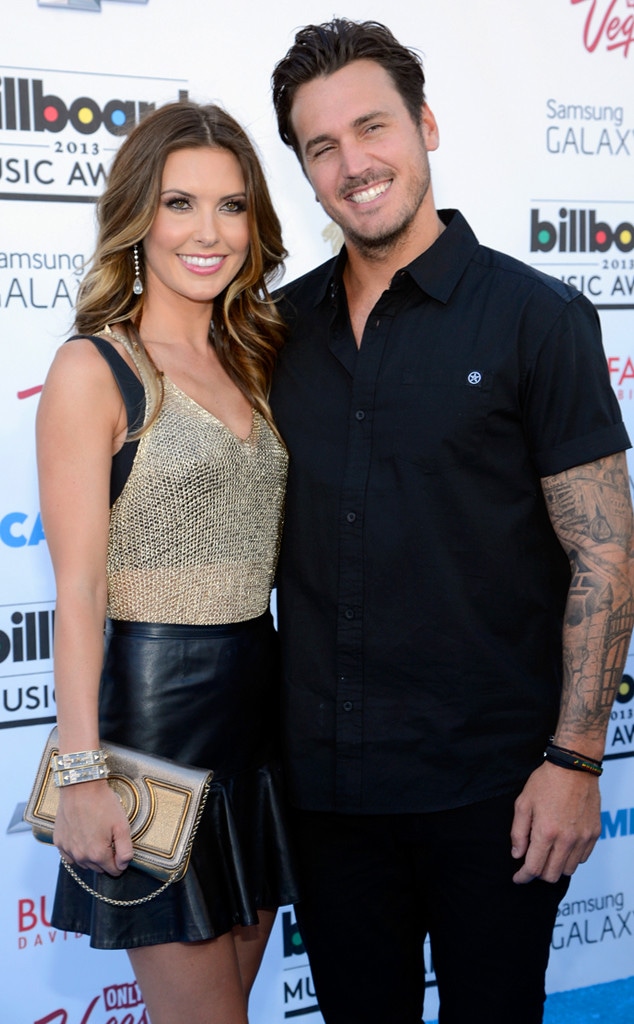 Jeff Bottari/Getty Images
Audrina Patridge and Corey Bohan have finalized their divorce.
E! News has learned that on Dec. 19, a judgement of dissolution was entered in Patridge and Bohan's divorce case. Terms of the final agreement remain unknown at this time.
"Marital status is terminated and property issues resolved," Patridge's attorney tells E! News. "The parties are participating in mediation early next year to resolve child custody and Corey's request for attorney fees."
It's been over a year since the Hills star first filed for divorce from her husband after 10 months of marriage. At the time, Patridge obtained a temporary restraining order against Bohan, with who she shares daughter Kirra Max.
"Audrina's number one priority is her daughter and she asks for privacy at this time," Patridge's rep told E! News in Sept. 2017.
Since that time, the exes have had a series of highs and lows in their divorce case. It was just months ago that Bohan filed a court order to prevent the duo's daughter from appearing on The Hills reboot.
In response, Patridge's attorney told E! News exclusively that in his papers, Bohan "doesn't say how it is not in Kirra's best interest to appear with her mother on The Hills reboot," adding, "He forgets he married a reality show star, and this is primarily how Audrina earns her living."
Patridge's attorney also alleged that Bohan has not paid Patridge child support and "claims to earn only $2,500 a month."
"Since he has little ability to provide for Kirra now or in the future, one would think he would be more supportive that Audrina and Kirra have this opportunity," Patridge's attorney said. "Regarding his request for joint physical custody, he shares an apartment with a male roommate and doesn't have a separate bedroom for Kirra—not very appropriate accommodations for a 2-year-old child. He also forgot to note in his application for new orders that he has been under a domestic violence restraining order for a year—which is a factor the court has to weigh in making child custody orders."
E! News later confirmed that court documents were filed by Patridge on Oct. 2 that signal a final declaration of disclosure and uncontested judgment. The Blast reported at the time that both parties signed the documents. But Patridge's attorney told E! News that the exes had only settled the property aspect of the divorce, which was easy because they had a prenup and it was a short-term marriage.