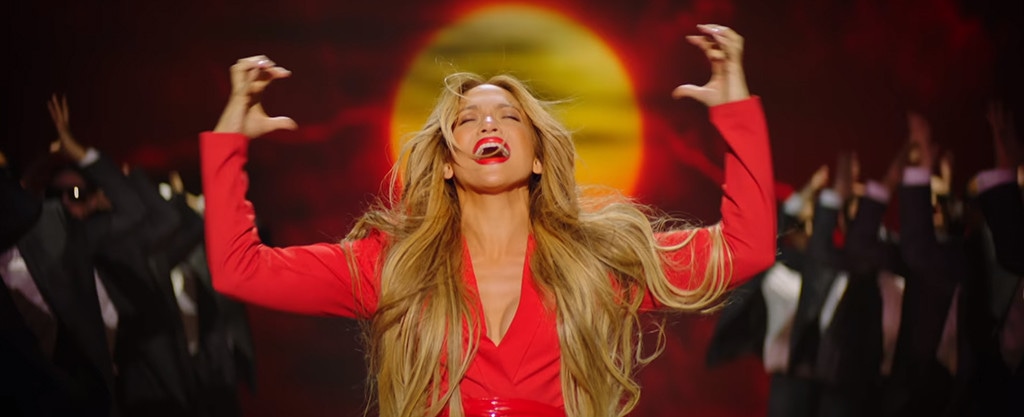 Vevo
Look at me mom, I'm limitless!
After much anticipation, Jennifer Lopez kicked off her Thursday by releasing the official music video for "Limitless."
The track, which is featured in the upcoming movie Second Act, has a theme that women can do anything they put their mind too. And yes, nobody should ever give up on their dreams no matter how much time has passed.
"I told myself I had to be a different someone / In order to win at a war I had already won / Yeah, I'd given up on the saying 'I'll never give up' / But look at me now," Jennifer sings. "Yeah, look at me, I'm limitless."
As for the music video, loyal fans will easily spot Jennifer's daughter Emme who channels mom's epic dance moves and fashionable outfits.
We also have to give credit where credit is due: Jennifer helped direct the entire video filmed in Los Angeles. And yes, that includes her daughter too.
"She was so amazing and I was so proud. I forgot that I was directing my first video, it was all about her. It was all about her," Jennifer previously shared on The Tonight Show Starring Jimmy Fallon. "And when you see the video, it's so empowering for, just to see her doing this but, like, for women."
The proud mom continued, "It talks about being limitless, it talks about having second acts, it's a beautiful message as well, and great to share with her, doing that. We really bonded."
2018 is about to end on a high note for Jennifer. Not only did she release "Limitless," but the singer has a holiday movie coming out tomorrow with her real-life BFF Leah Remini.
Titled Second Act, Jennifer plays a retail worker who wishes she lived in a world where street smarts equals book smarts. Her friend helps her create a polished fake resume that lands her a job as a Manhattan executive. To maintain the ruse, Jennifer's character must enlist the help of her hilarious friends.
"Much like in real life, Leah makes me laugh like nobody else and she also at times is the biggest strength that I've had in some of my toughest points in my life," Jennifer previously shared with E! News' Justin Sylvester. "We were able to not act when the camera turned on and really just bring our true friendship to that true friendship that was on the page."