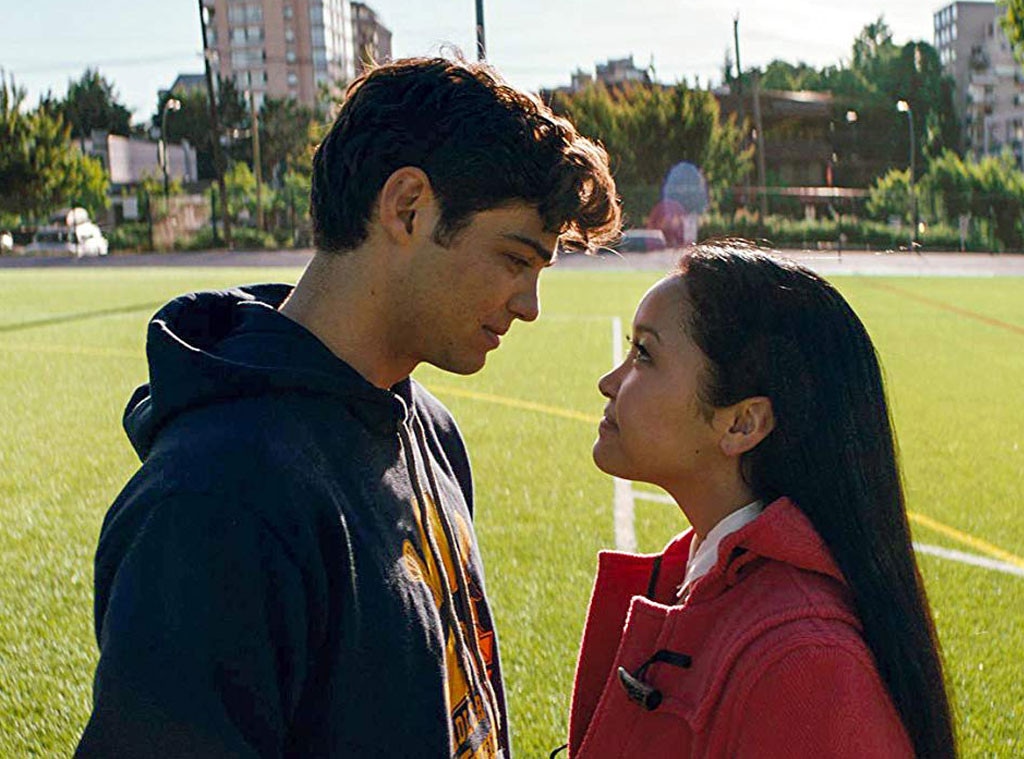 Netflix
To all the sequels I've loved before...
Lana Condor and Noah Centineo announced in an Instagram video that the hit summer movie To All the Boys I've Loved Before will officially be getting a sequel. "I am so excited it's officially official!" she exclaimed. 
"Bring on the sequel!" the Charlie's Angels actor replied. 
In the video posted to Condor's page, the two stars talked on FaceTime about needing to "sign a new contract." Cue Centineo's iconic "Woah, woah, woah, woah, woah, woah" line. He said he needed to make the first rule in their contract, which involved watching fellow Netflix films The Christmas Prince 1 and 2.
Can we join?
The streaming giant released a statement on Wednesday about the new To All the Boys movie. It was, appropriately, written in letter form. "To All The Fans I've Loved Before, I miss you," it began. "I know it's only been a few months and I swear I wasn't trying to avoid you, I just didn't know how to answer your question without lying to you."
The letter continued, "The truth isn't always simple or straightforward—and as we all know too well, dating contracts have a way of quickly getting complicated. But, the letters are out...it's true. A To All The Boys I've Loved Before sequel is coming to Netflix."
Netflix clearly knows the rest of the world can't wait to fangirl over Lara Jean Covey and Peter Kavinsky. "And yes, you can seamlessly continue to run your #Covinsky fan accounts because your dream stars Lana Condor and Noah Centineo are in on it too," the letter said. "So let's do this. I promise the next chapter will be worth the wait!"
Condor and Centineo quickly emerged as the co-stars we simply love to love. In an interview with Rollercoaster magazine, Condor called their relationship "beautiful" and said he was "a great friend of mine in real life."
The 22-year-old Centineo was also drafted as the No. 1 pick to be the Internet's newest boyfriend, and it's hard not to see why. Any "woah, woah, woah, woah, woah, woah" mention could make even the iciest hearts melt a bit. And he knows it, too.
As seen on his Instagram and Twitter, the guy knows exactly what we want to see and hear, and he lives for it.
We can't wait to see what those new dating contracts have in store for us next.