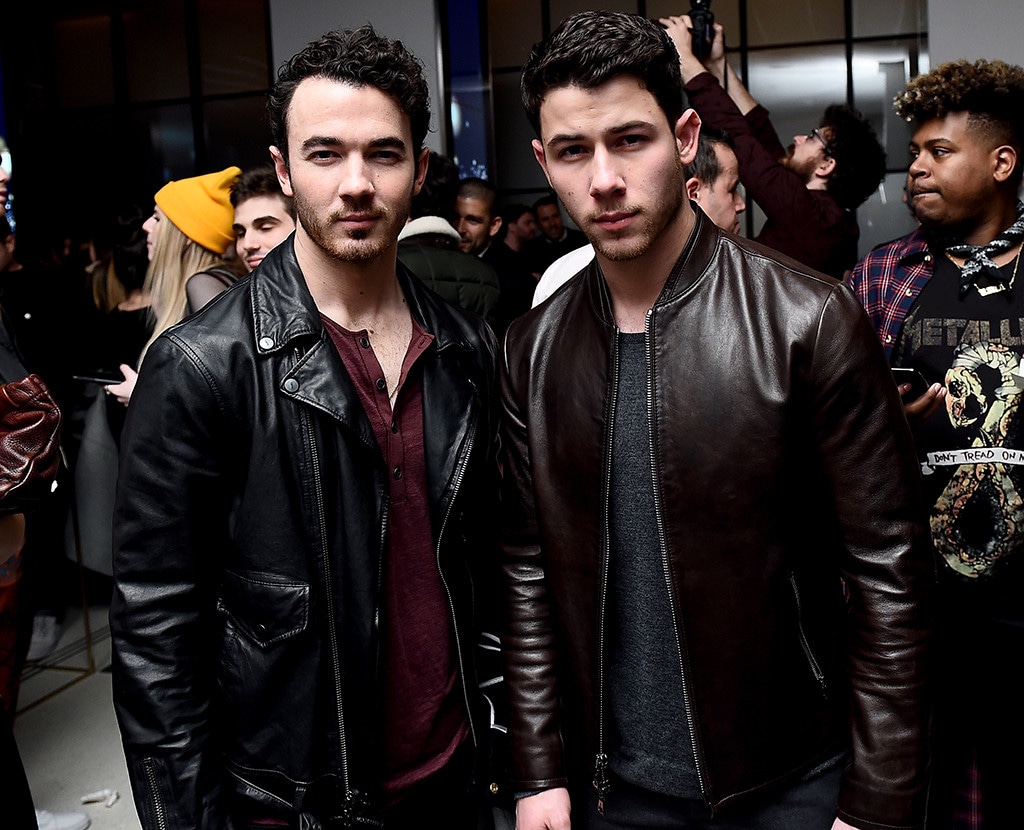 Ilya S. Savenok/Getty Images for Republic Records
Never underestimate the power of acne. Nick Jonas can attest to this fact.
Wednesday marks the 9-year anniversary of Kevin Jonas and Danielle Jonas' "fairy tale" wedding celebration in New York. While both Kevin and Danielle shared beautiful pictures on Instagram from their nuptials, Nick paid tribute to his brother and sister-in-law with an anecdote of his own that's an extended metaphor for...something.
Warning: Nick's tribute to his brother, married man to married man, may make some people experience a pop in their feelings.
"9 years ago today my brother @kevinjonas and his bride @daniellejonas got married," he began the epic story. "Little known fact... on the day of their wedding I had an enormous zit in the middle of my forehead. I was 17 and beyond embarrassed, given there were 400+ guests and pictures that the world would see..."
Anyone who has ever been 17-years-old can relate to Nick's tale.
Despite the acne flare-up on his brother's big day, the "Jealous" singer felt better after receiving some words of encouragement from the newlyweds. 
He continued, "The two of them made me feel so much better about it by telling me 'you can't see it at all' and 'no one will notice'. Their thoughtfulness on their big day, and throughout their life together is so touching and selfless."
This is where the zit transforms from something literal into a figure of speech. "My zit faded away after a about a week but their love endures forever," Nick composed. "As I enter this new chapter of my life with my beautiful bride I'm so grateful to have a shining example of what a beautiful and healthy marriage should be."
Nick concluded, "Love you both so much (and your sweet daughters). Cheers to a lifetime of joy ahead for you both together always. Happy anniversary."
The "Right Now" artist is also the godfather of Kevin and Danielle's daughter Valentina, who apparently is helping to teach Nick some piano skills.
Nick and his new wife Priyanka Chopra  tied the knot themselves in a wedding weekend extravaganza, which included two ceremonies and countless other festivities. Their Christian ceremony was Dec. 1 and the traditional Hindu one Dec. 2, but their receptions and celebrations have continued over two weeks later.
Although Nick is a married man, he's still not free from third-wheeling on his brother Joe Jonas' dates with his fiancée Sophie Turner. When it's Joe and Sophie's turn to wed, will they also receive a symbolic post of their own to emphasize forever love?
Zit is one question we can't answer just yet.