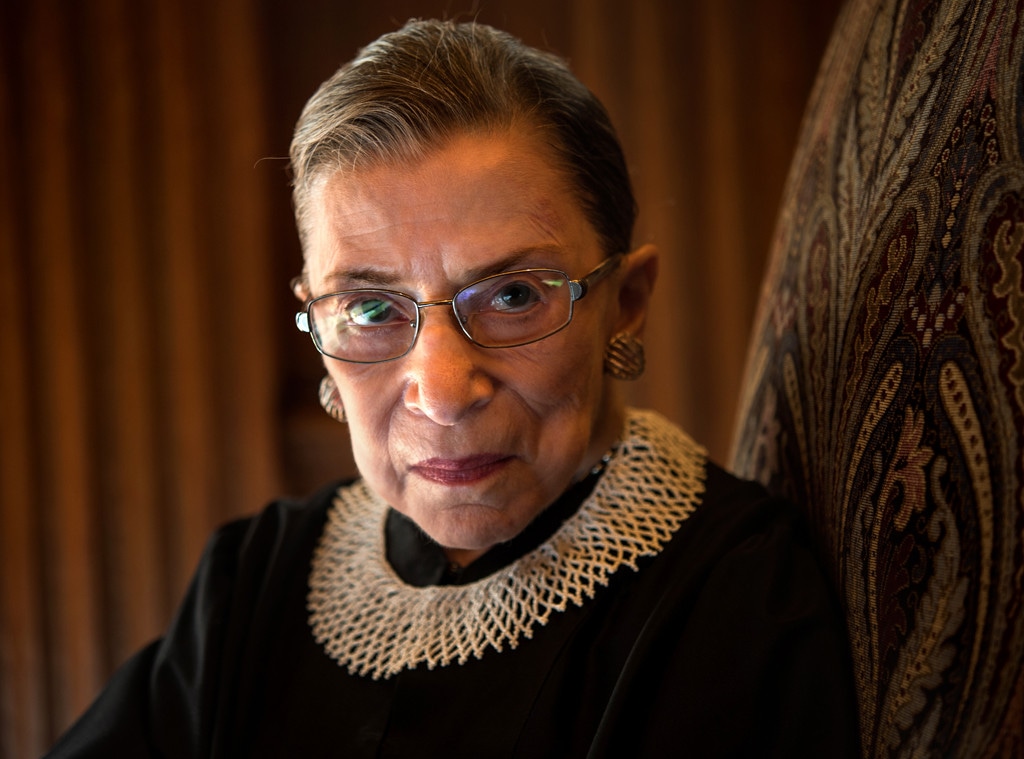 Nikki Kahn/The Washington Post via Getty Images
On the Basis of Sex goes to great lengths to get Ruth Bader Ginsburg's story right.
And it makes sense, considering the film, which chronicles the beloved Supreme Court Justice's life and career from her first year at Harvard Law School to her first gender discrimination case tried before the 10th Circuit Court of Appeals and, starring Felicity Jones as the RBG alongside Armie Hammer as her beloved husband Marty, was released on Christmas Day, was written with painstaking care by her very own nephew Daniel Stiepelman. And the novice screenwriter, who went to film school but had never written a professional script prior to taking on the daunting task of penning the life story of a judicial superhero and recent pop culture icon—no big deal—had the greatest resource of all: Ginsburg herself. 
While writing the script, he made several trips to Washington, D.C., where he had full access to his aunt's files at the Library of Congress. "Then, by night, we would sit together and have dinner and usually polish off a bottle of wine," he told The New Yorker in December. Aside from having her files at his disposal, Stiepelman could also rely on Ginsburg and her judicious mind for notes on his drafts.
"I'd call her up, and she'd be, like, 'Oh, Daniel, I'm in the middle of reading the Affordable Care Act. Can you call me back in twenty minutes?' And then she'd be, like, 'O.K., page 1,' and she'd go through it like a contract," he told the publication. "'Here you have me wearing high heels at Harvard, but in those days I used to walk to school, so I wouldn't wear high heels.'" (She personally edited the first three drafts before turning the responsibility over to her daughter Jane.)
But even with all that access and attention to detail, the very nature of crafting a film narrative all but requires that you take some liberties in the pursuit of time and drama. And Ginsburg is the first to admit that happened here. "This film is part-fact, part-imaginative, but what's wonderful about it is that the imaginative parts fit in with the story so well," she told the crowd during a post-screening interview with NPR's Nina Totenberg in New York City earlier this month.
So, what was fact and what's fiction? We're glad you asked. While several moments that seem to be the sort of thing that can only happen in Hollywood fantasy—Ginsburg attending both her and Marty's Harvard Law classes at the same time to keep make sure he didn't fall behind in his studies while he battled testicular cancer, for example—are indeed the truth and nothing but the truth, the "part-imaginative" parts are worth nothing. After all, the more you know...
So, in the interest of helping make you look smart at your New Year's Eve parties, let's break it down.
On the Basis of Sex is in theaters now.