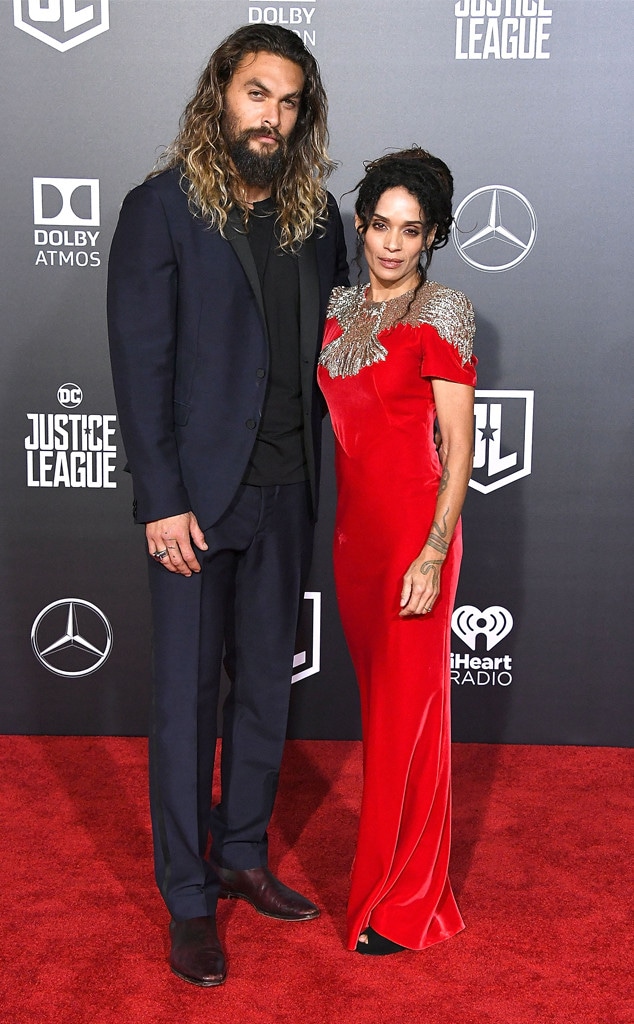 Steve Granitz/WireImage
Jason Momoa won't be cutting his hair anytime soon.
The Aquaman star, who is known for his long locks, has a number of reasons why he wants to keep his hair long. The main reason, he says, is that his wife, actress Lisa Bonet, would "leave him" if he decided to cut it.
"My wife would leave me if I cut my hair, so I just don't cut my hair," Momoa tells the Daily Telegraph. "I am not cutting my hair for a while, I will tell you that much."
Another incentive to keep his hair long? His Aquaman character!
"I am going to be playing this guy for a while and I don't want to wear a wig," Momoa explains to the outlet. "I think we are good for the next two years."
Watch:
Jason Momoa & Lisa Bonet Talk Newlywed Life Logistics
It was just over a year ago that Momoa and Bonet officially tied the knot after more than 10 years together. The couple, who share two kids together, wed during a ceremony at their house in Topanga, Calif. in 2017.
Bonet is also mother to actress Zoë Kravitz, from her first marriage to Lenny Kravitz. The duo eloped in 1987 and split in 1993.
Shortly after saying "I do" last year, Momoa and Bonet dished to E! News about newlywed life on the red carpet at the Justice League premiere. When asked if it felt different now that they're married, the duo agreed that it did.
"I never thought it would," Momoa said. "But I mean, we have a 10.5 year old, a nine year old. I plan on being with her the rest of my life. There's just that moment where it's [time to take it] to the next level. I'll be here her whole life."
Aquaman hits theaters on Dec. 21.