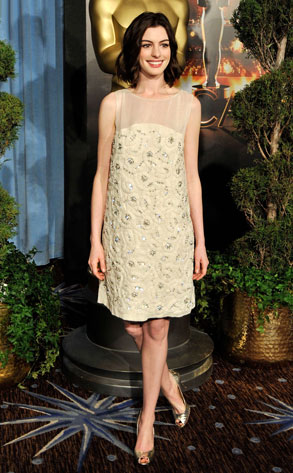 Kevin Winter/Getty Images
William Shakespeare had his own Anne Hathaway. Now the new Anne Hathaway has her own Shakespeare.
The 26-year-old Oscar nominee has been tapped to star in the gender-bending Twelfth Night for the New York Public Theater's Shakespeare in the Park program, running June 9 through July 12.
Hathaway, who just wrapped Tim Burton's update of Alice in Wonderland, will make her Public Theater debut as Viola, a young woman shipwrecked on the shores of Illyria, and, for complicated plot purposes, poses as a male page for a duke, only to fall for her new boss.
The last time the Big Apple theater company staged Twelfth Night was in 2002, starring Julia Stiles as Viola.
Speaking of Stiles...