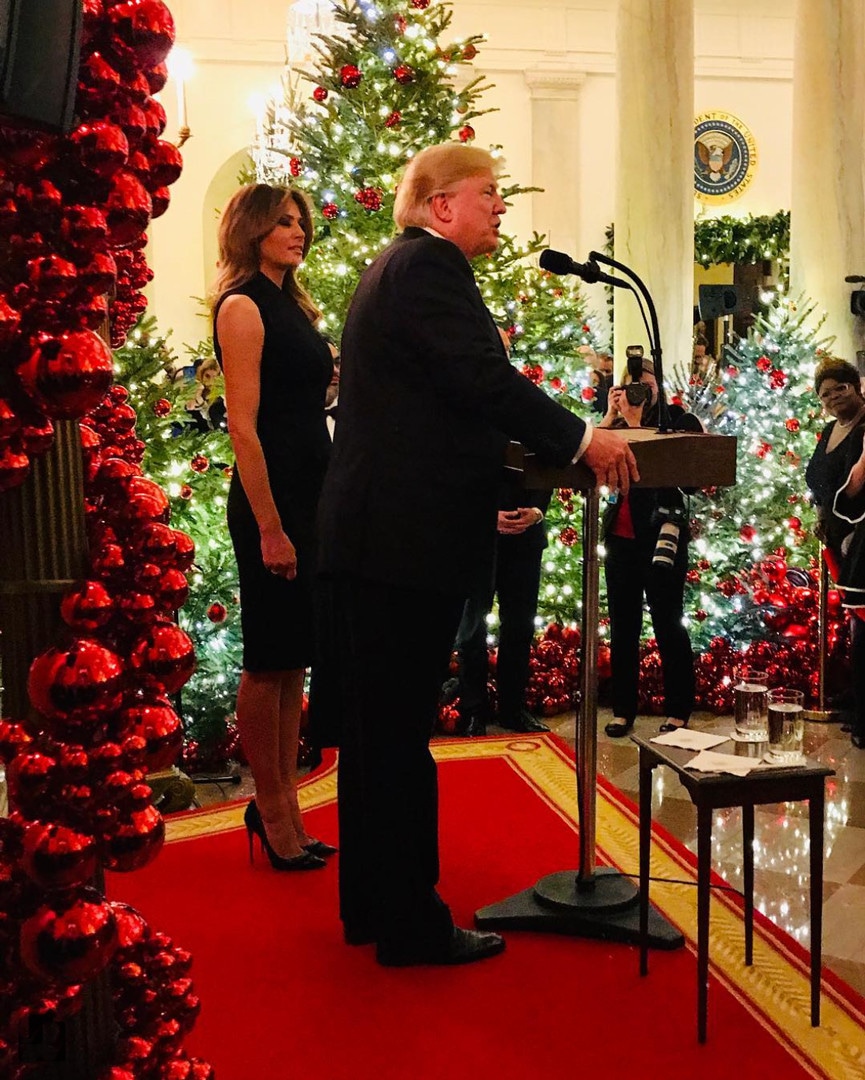 Instagram
Melania Trump stood by husband Donald Trump's side at the White House Christmas party on Monday.
Photos from the bash show the First Lady of the United States donning a black sleeves dress for the celebration. Donald Trump Jr., who attended the party with girlfriend Kimberly Guilfoyle, shared a picture of his father at the podium, addressing the crowd of attendees.
"The White House Christmas Party with @realdonaldtrump. Merry Christmas everyone," he captioned the social media snap. Trump's eldest son also posted a photo with Rush Limbaugh from the party, telling his followers, "Hanging out at The White House Christmas Party with @flotus @realdonaldtrump and the legendary Rush Limbaugh."
Other attendees at the holiday bash included Sarah Huckabee Sanders, Kellyanne Conway and Chris Christie.
On Tuesday, Melania took to Instagram to share their official Christmas portrait.
Official White House Photo by Andrea Hanks
In the portrait, taken by photographer Andrea Hanks, the couple holds hands as they smile alongside multiple Christmas trees. Melania can be seen in a white turtleneck dress in the photo, alongside her husband in a suit and bow tie.
"Merry Christmas from President Donald J. Trump and First Lady Melania Trump," the caption reads. "@realdonaldtrump & @FLOTUS are seen Saturday, December 15, in their official 2018 Christmas portrait, in the Cross Hall of the White House in Washington, D.C."