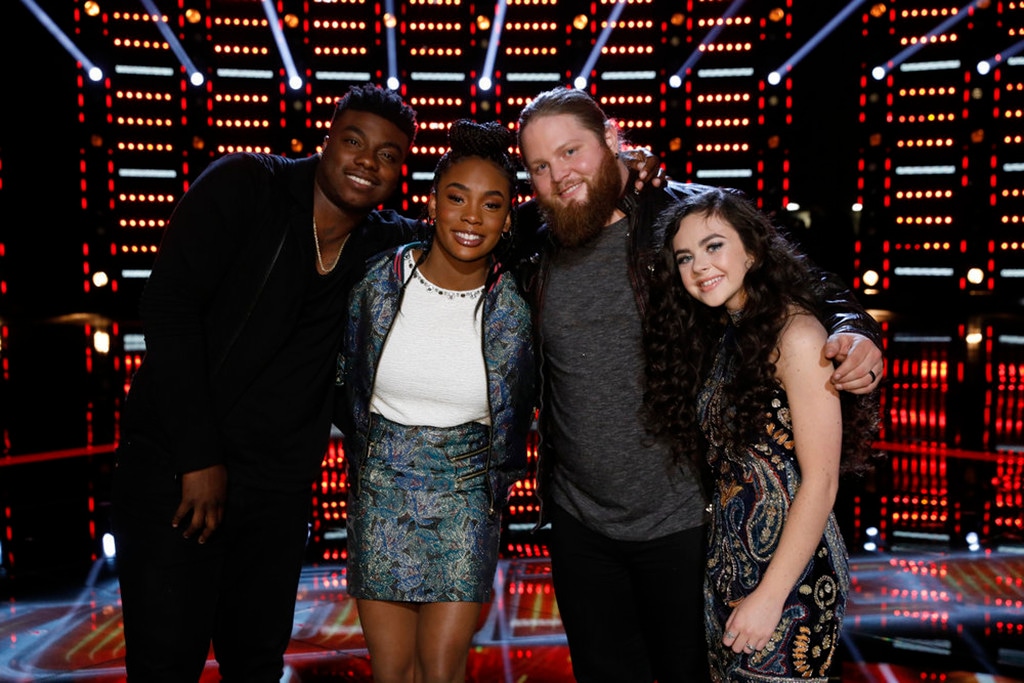 NBC
Once again, here we are at the end of another season of The Voice, trying to decide if we're rooting for the coach or the contestant. 
Sure, we should be paying attention to the singers themselves, but we also have a lot of trouble rooting against Kelly Clarkson. It's just a weakness we've learned to deal with, and it's fine, but after tonght's episode, we might just have to get over it. 
The final four contestants performed their little hearts out tonight in the first part of the season 15 finale and as usual, we've got some thoughts. A lotta thoughts. 
First of all, we just watched the Netflix movie Dumplin'. Dumplin' was a great movie filled entirely with a soundtrack by Dolly Parton, and so Chevel Shepherd's voice is really speaking to us right now. Her voice also adds some thrill to her performance when she doesn't know what to do other than just stand there, which is great for her. 
In a different vein, Chris Kroeze is a talented guy with a great sound, but the sound might not be enough to make him exciting to watch. He looks like he might take a nap, and we would also take a nap. This isn't a new criticism for him, and he couldn't even muster up some enthusiasm for singing a duet with Blake Shelton tonight. Maybe he needs some coffee? 
Blake's other contestant, Kirk Jay, does have the stage presence and the emotion in his voice that makes the actual range a little less important. But how much less important? He's shakier vocally than Chris, but that emotion makes such a difference. 
And then there's Team Jennifer Hudson's Kennedy Holmes, who has barely missed a note or step and actually seems awake on stage. She is also 14 years old! Which is insane! And she can dance! All four coaches originally turned around for her and they'd probably all keep turning around for her if they had to. She owned that stage tonight in a way no one else did with her Demi Lovato performance that included a freaking DANCE BREAK, and if it were up to us, she won. She won like 3 seasons at once, right there with one performance. But it's not up to us! (It should be.) 
Vote in the poll below (and, you know, vote for the actual show) and then we'll see you again tomorrow night to find out if America voted correctly. 
The Voice finale airs Tuesday at 8 p.m. on NBC. 
E! and NBC are both part of the NBC Universal family.