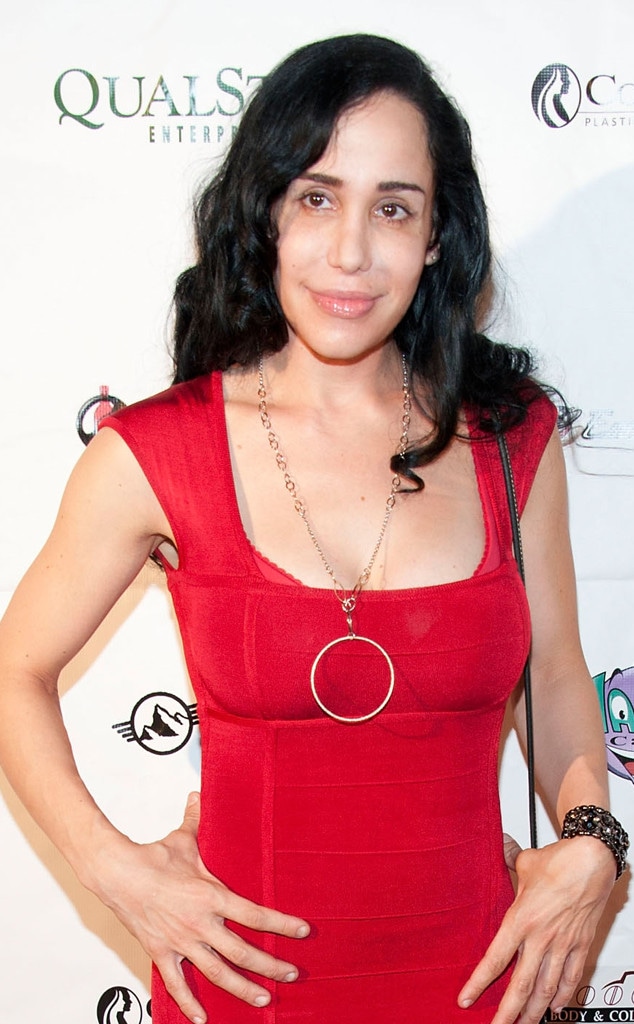 Amanda Edwards/WireImage
It's been almost 10 years since Nadya Suleman—who now goes by Natalie—gave birth to octuplets.
After welcoming her octuplets in Jan. 2009, Suleman was dubbed "Octomom" and was thrust into the spotlight when the world caught wind of her story. In the years following the birth of her octuplets, Suleman appeared on TV and even made an adult film. In recent years, however, we haven't heard much from the Suleman family, so how is everyone doing today?
In a profile for the New York Times, published over the weekend, Suleman—who has 14 children in total, six prior to her octuplets—opened up about life today and reflected back on the person she was during the intense media spotlight.
"I was pretending to be a fake, a caricature, which is something I'm not, and I was doing it out of desperation and scarcity so I could provide for my family," Suleman told the NYT. "I've been hiding from the real world all my life."
Suleman, who claimed in the profile that she was "misled" by her doctor during the implantation of her embryos in 2008, also shared with the NYT that she's working on a book, hoping it will set the record straight on all of the misconceptions about her.
"I was selfish and immature," Suleman said in the NYT profile. But she then added, "I never wanted the attention. There were helicopters flying over the hospital while I was giving birth."
Al Seib-Pool/Getty Images
"I have PTSD from all the reporters coming in over the years," she went on to say. "I would take whatever I could back in the days, and I would let them in. I was spiraling down a dark hole. There were no healthy opportunities for Octomom. I was doing what I was told to do and saying what I was told to say. When you're pretending to be something you're not, at least for me, you end up falling on your face."
"Octomom was media created. I believe most media is filtered and fake. They created this caricature," Suleman said. "Once I finally ran away from all of the pretending, I was able to be me."
You can read more from Suleman's interview on the NYT.