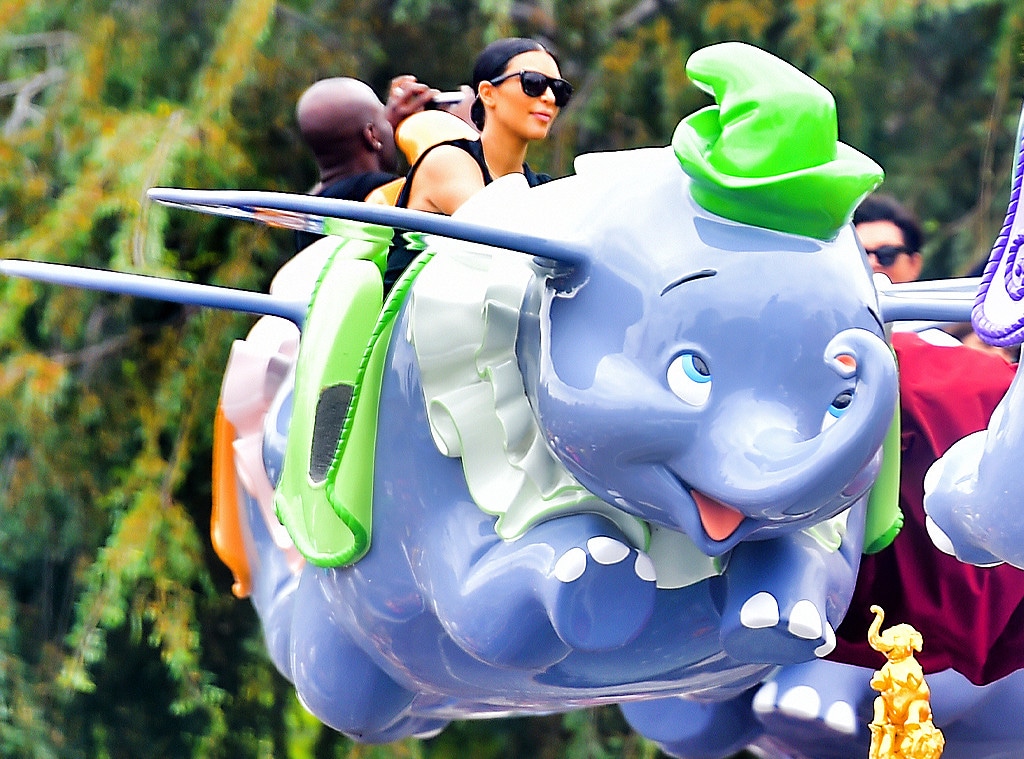 Fern/Splash News
As Kim Kardashian has proven time and time again, her main focus is always family. 
Hours after the E! reality star came after Drake for what Kanye West has alleged were "threats" made against him and his family, she headed to the Happiest Place on Earth in celebration of her nephews' birthdays. Kim was joined by mom Kris Jenner and sister Kourtney Kardashian at Disneyland in Anaheim, Calif. on Friday, where fans captured footage of the famous family taking in the sights.
Kim's eldest two kids, North West and Saint West, were present for the adventure, as well as Kourtney's daughter Penelope Disick. Of course, the Disneyland trip wouldn't be complete without birthday boys Mason Disick and Reign Disick, who turn 9 and 4-years-old today, respectively. 
Meanwhile, Kanye was thousands of miles away in New York City. Paparazzi spotted the rapper in good spirits as he browsed inside a Balenciaga store. 
Kim became involved in the ongoing drama between Kanye and Drake when she sent the "I'm Upset" rapper the following warning via Twitter: "Never threaten my husband or our family. He paved the way for there to be a Drake."
She also tweeted, "My husband is the most brilliant person, the most genius person that I know. He has broken so many boundaries, everything from music, stage design, fashion and culture and will continue to change the world."
Watch:
Why Kim Kardashian Defended Kanye in Drake Feud
And as a source recently told E! News, Kim and Kanye have absolutely no intentions of "backing down" from the beef. 
"Kim stands by Kanye and will never allow anyone to threaten her family," explained the insider. "She will stand up for Kanye and supports what he has to say. They aren't afraid of Drake and they aren't backing down. Kim feels very strongly and is glad that Kanye called him out. Threatening Kanye and the family completely crossed a line and Kim won't put up with that."