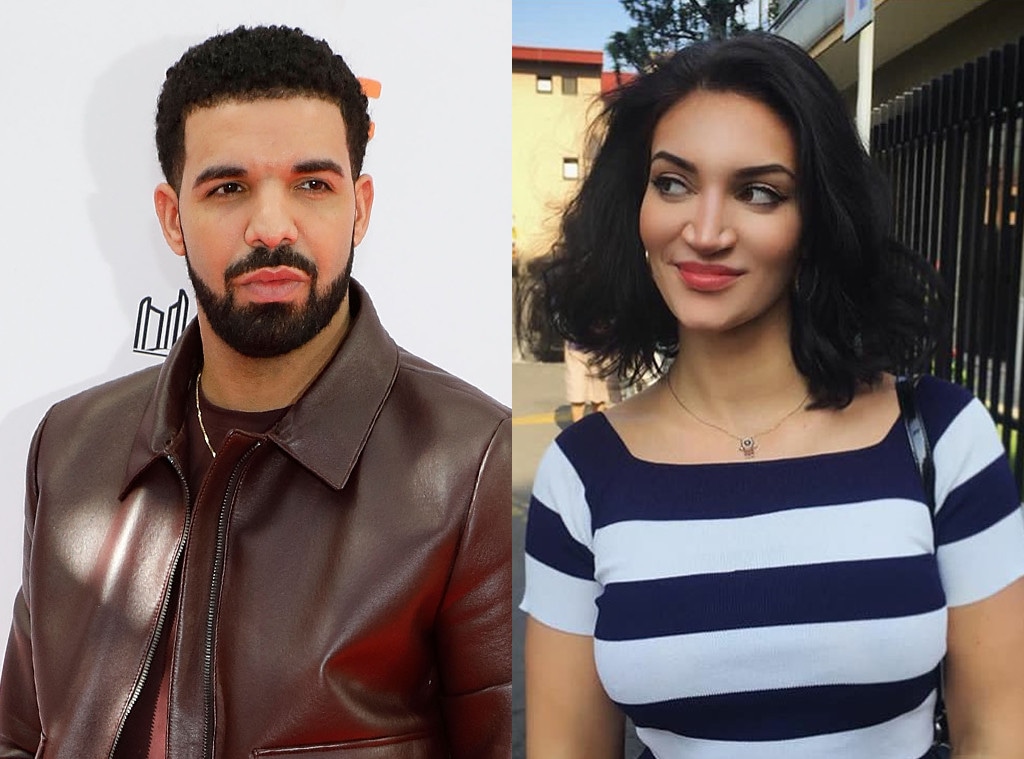 Taylor Hill/FilmMagic; Instagram
The mother of Drake's son is making her voice heard in the feud between him and Kanye West.
Amidst the ongoing Twitter battle, Sophie Brussaux took to Instagram to throw shade at the "Ultralight Beams" rapper. After the Shade Room shared a screenshot of Ariana Grande's tweet, Sophie took it upon herself to set the record straight about what is really going down. The painter wrote, "I would hardly call Kanye arguing with himself 'grown men.'"
While this apparent fight between Drake and Kanye began long ago, it doesn't seem anywhere close to coming to an end, especially now that Kanye has accused Drake of threatening the West family. On Thursday night, he told his over 28 million Twitter followers that "Drake called threatening me." 
His wife, Kim Kardashian, then went on Twitter on Friday to warn Drake not to mess with her. "Never threaten my husband or our family. He paved the way for there to be a Drake," she claimed. 
And more people are getting dragged into this feud. Travis Scott was accused by Kanye of letting Drake do "sneak disses" on the song "Sickomode." He also claimed Kylie Jenner's boyfriend sent him "more threats" that afternoon.
However, neither Drake or Travis are speaking out about the claims West is making. Although, the Degrassi star shared a series of laughing emojis on his Instagram Story on Thursday.
Kanye's beef with Drake also goes back to earlier this year, when the "One Dance" rapper and Pusha T engaged in a savage diss track war. This feud escalated to the point where Pusha revealed Drake had a son he kept "hidden." Afterwards, it was revealed that Drake was supporting Sophie financially. 
The fact that Pusha and Kanye worked closely on music together led Drake to believe that West was the one to spill the secret about his young son Adonis. Both Pusha and Kanye deny that it was the "Heartless" singer who divulged the information. Kanye has even gone so far as apologizing for how their relationship has dissolved as of late. 
Let's hope if Drake's reading this, it's not too late to make amends with the star in time for Christmas.