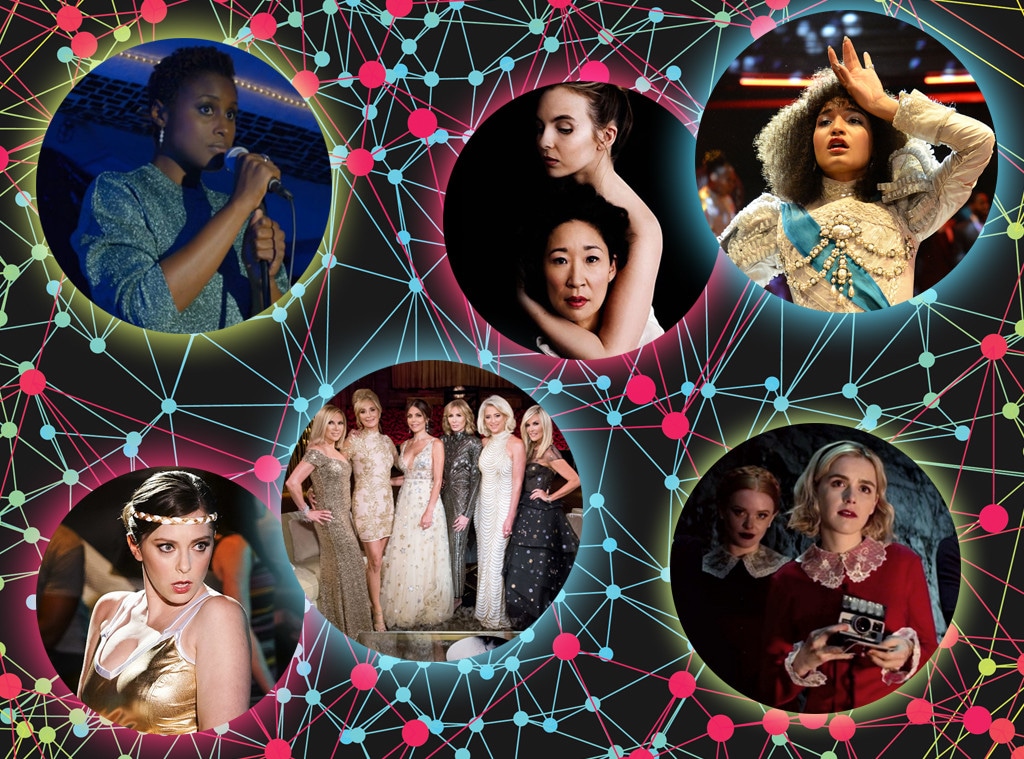 E! Illustration
Over the last year, there were close to 500 scripted original shows on broadcast, basic and paid cable, and online streaming services (according to FX research). To say that's a lot of TV would be an understatement. That's a TON of TV.
And for the first time, streaming platforms produced more TV than broadcast. It's the wild west out there, and we watched so much of it.
It's impossible for any one person to watch the approximate 495 scripted shows out there (and reality shows? Forget it!), but among the hundreds we did get to watch, these were the ones that we loved the most. From The Good (Place and Fight) to a reality show that kept on giving major moments, from Sandra Oh's spy game to the groundbreaking FX drama that made us want to attend a ball, these are our favorite shows of 2018.