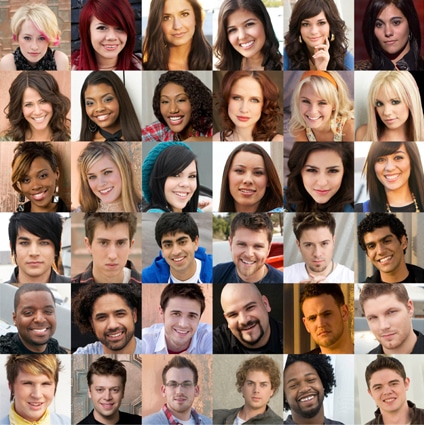 Fox
Do the American Idol contestants pay to go to Hollywood? Once they get the Golden Ticket do they have to pay airfare? Do they get spending money?
—Taran
The only sad part about getting a Golden Ticket is that it includes no tour of a whimsical Technicolor chocolate factory, only the chance to belt out Burt Bacharach classics to millions of 11-year-old kids who have no idea who that is.
Otherwise, yeah, American Idol hopefuls are pretty much set from the moment they get that ticket. Former contestant Leslie Hunt tells me that any kid who makes it to Hollywood is flown there by the producers.
But do they get first class?
"They do not fly us first class," Hunt says. But the show does pay for "hotels, and they provide a couple meals a day." Once a would-be Kelly Clarkson makes it into the top 24, Hunt tells me, "you get a fashion budget, as well as a small amount of money per day."
The families of the contestants, however, often have to scrimp and save—not to mention take weeks off of work—to cheer for their kids in person.
Other Idol families wangle plane-fare money out of their employers. Chris Daughtry's brother, for example, got some financial help from his boss and coworkers at a Virginia sawmill, enabling him to cheer Chris in person.
"It was something [my boss] wanted to do for me because he felt like if it was his brother, he'd want to be out here and support him," Kenneth Daughtry told MSNBC. "I couldn't afford it any other way."
Got a question about Hollywood? ASK IT: answerbitch@eonline.com