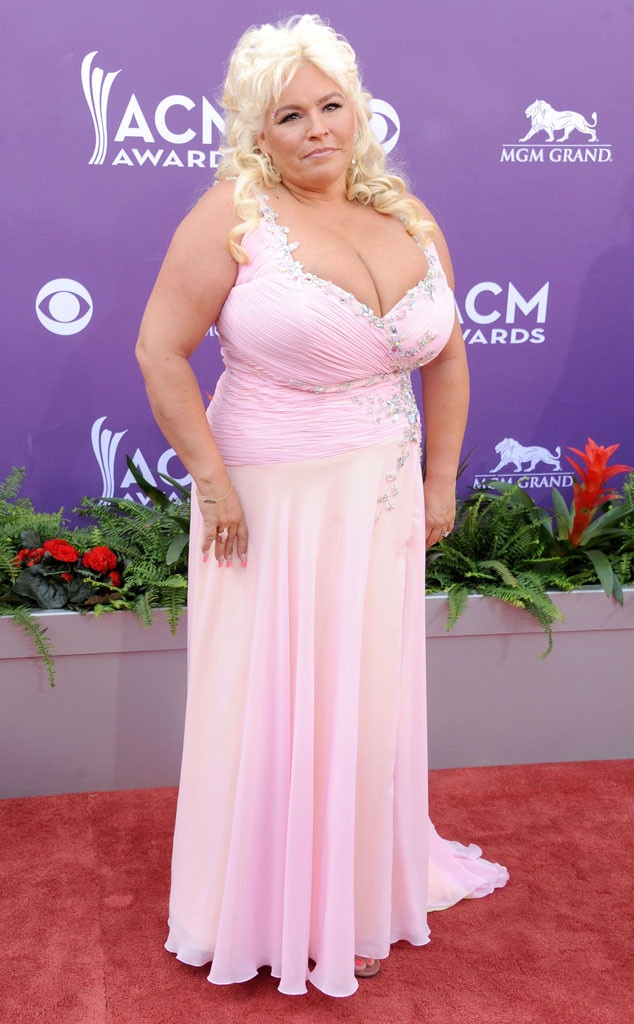 Gregg DeGuire/WireImage.com
Beth Chapman won't let a cancer diagnosis keep her from living life to the fullest. 
Only weeks ago, the 51-year-old wife of reality TV star Dog the Bounty Hunter learned her cancer had returned following an emergency procedure to remove a mass from her throat. Now, Dog confirmed to Us Weekly that Beth's cancer has spread to throughout her throat and lungs and is "incurable." 
Meanwhile, Chapman family attorney Andrew Brettler told E! News she is "very sick" and will "need to undergo chemotherapy." (Brettler could not confirm a previous report that Beth was in the process of planning her own funeral.)
And as for Beth's day-to-day, her devoted husband told the outlet it's business as usual inside their Colorado home. 
"She's still trying to cook and get involved in my bounties and business. She's still trying to do everything," he shared. "Beth is the kind of girl who likes control. She's trying to still advise me on my work, and I'm like, 'Honey, I was the Dog the Bounty Hunter before I met you. Stay out of it!'"
Duane "Dog" Chapman and Beth rose to fame after landing their own reality TV show, Dog the Bounty Hunter, which ran for eight seasons on A&E, as well as CMT's Dog and Beth: On the Hunt. Following her initial cancer diagnosis in September 2017, the longtime couple documented Beth's health crisis in an A&E special titled Dog & Beth: Fight of Their Lives. By November 2017, doctors declared Beth cancer-free and the 51-year-old was overjoyed to start the next chapter of her life. 
On Nov. 27, 2018, Chapman was rushed to a Los Angeles hospital after reportedly experiencing a blockage in her airways. 
"I can confirm that she was hospitalized today, had surgery to remove a mass in her throat, which was determined to be cancerous. I understand that the situation is very serious. We are all concerned for her and the well-being of her family," their attorney shared with E! News at the time. 
For now, Dog told Us he's focused on the present moment and staying by Beth's side through it all. 
"I don't listen to the bad news. I don't want to hear it," he explained. "I pray a lot, anywhere. I cry all the time. I'm a sinner. I pray a lot. I have done double that. I constantly ask God to heal my honey and make sure He takes care of it. I've been telling Him that I'm going to try and quit smoking and cursing. I'm a dealmaker, and I'll do anything."