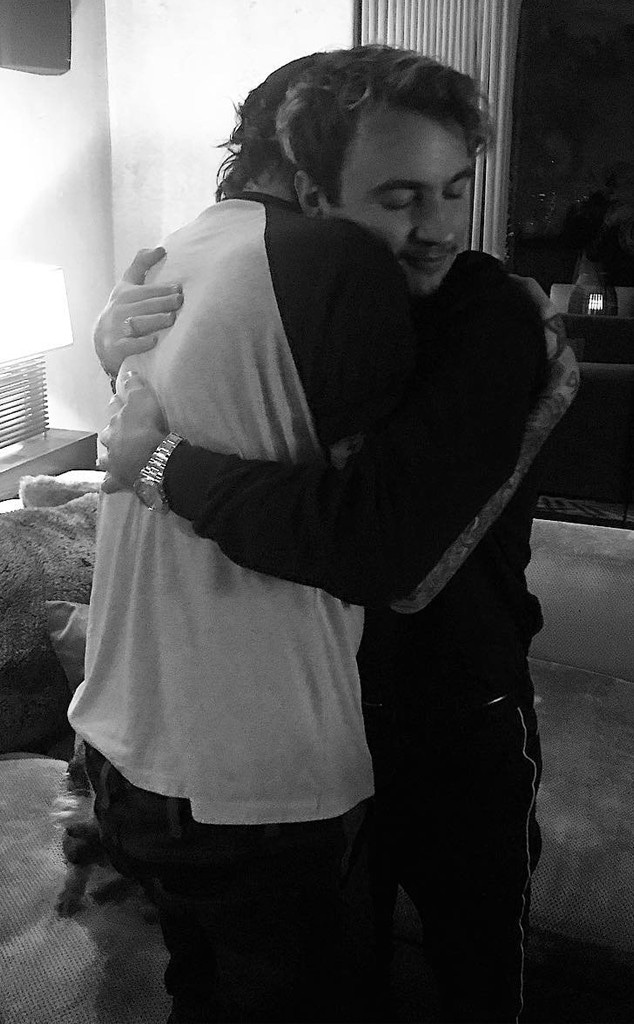 Instagram
Tommy Lee and Brandon Lee appear to have reconciled after their feud.
In early March, the musician posted a photo of himself with a bloodied lip after a reported physical altercation with his eldest son Brandon. The Los Angeles County Fire Department confirmed to E! News at the time that they did in fact respond to Tommy's Calabasas home at roughly 10:50 p.m. on March 5 for an assault call.
"My heart is broken," Tommy wrote in the since-deleted post. "You can give your kids everything they could ever want in their entire lives and they can still turn against you. Good job Brandon! Great son!"
Tommy also tweeted on March 6, "My fiancé and I were in bed when my son busted into the room and assaulted me. I asked him to leave the house and he knocked me unconscious. He ran away from the police. THAT'S the truth."
Then in April, TMZ reported that the case against Brandon had been dropped after Tommy "chose not to cooperate" with the criminal investigation.
And the LA District Attorney's office confirmed to E! News at the time that their office declined to press charges against Brandon due to victim unavailability.
However, tension between the father and son continued to increase over the following months.
Then on Thursday, Tommy posted a photo of him and Brandon hugging with the caption, "I love you son."
Brandon, 22, is the eldest son of Tommy and ex Pamela Anderson. They also have a son, Dylan Lee, born in Dec. 1997.
Dylan commented on Tommy's post, "Love u guys."