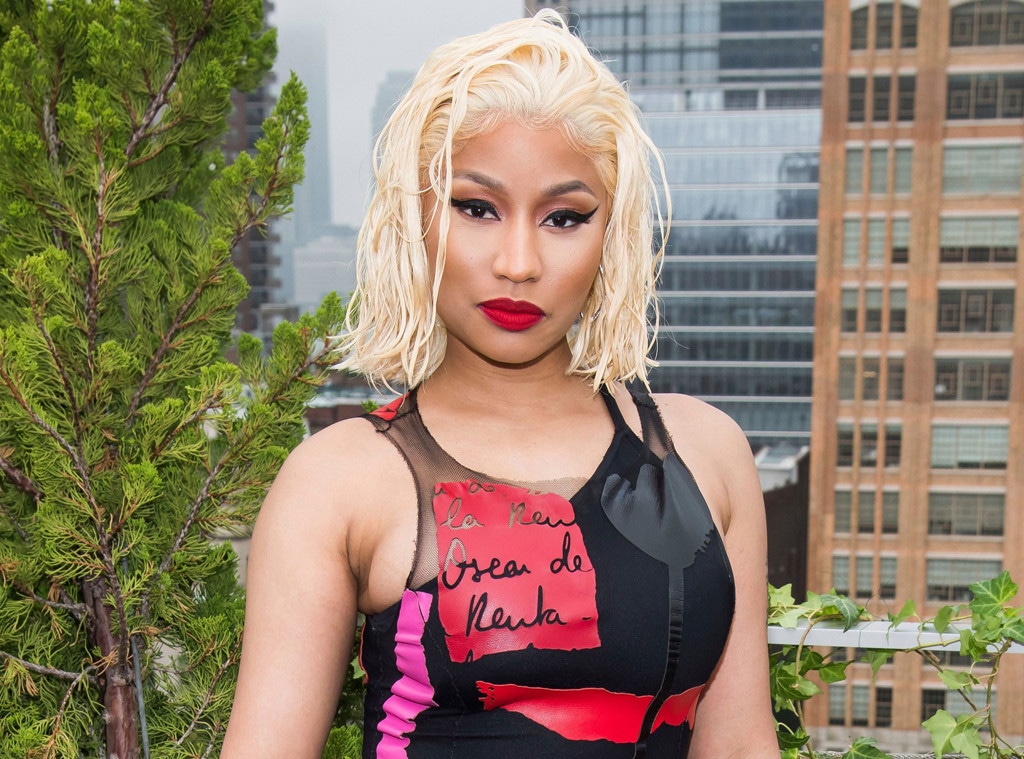 Charles Sykes/Invision/AP/REX/Shutterstock
Nicki Minaj was literally showered with love and affection at her 36th birthday party.
The rapper and her rumored new boyfriend Kenneth Petty showed off a heavy amount of PDA at the celebrations hosted by DJ Rah Ali on Wednesday night. And even though nearly 20 of Nicki's closest friends gathered at The Lodge by STK in downtown New York City, the Queen performer only had eyes for Kenneth. 
A source tells E! News, "Nicki and Kenneth were inseparable, making out and dirty dancing all night."
When she and Kenneth weren't smooching or twerking to the beats of DJ BAD at the private venue, they were eating a tasty dinner and mingling with friends like DJ Clue and Brooke Bailey. And, of course, they all sang Happy Birthday to the artist when a cake with sparklers was brought out.
It looks like things are quickly heating up between Nicki and Kenneth. The Queen artist and her new man just made things Instagram official this Monday, after hanging out for the past month or so. 
Minaj captioned a cozy-looking photo with Petty, 40, with Adele lyrics, writing, "Did you ever make it out of that town where nothing ever happens?... it's no secret... that the both of us... are running out of time..."
Throughout the week she continued to post intimate videos with Petty, even after fans voiced concerns about his status as a registered sex offender. It was later revealed that, according to court records, Petty was convicted of attempted rape in the first degree in April 1995. However, this doesn't seem to faze Minaj, who defended him on Instagram. She told her followers, "He was 15, she was 16... in a relationship. But go awf Internet. y'all can't run my life. Y'all can't even run y'all own life. Thank you boo."
The 40-year-old was also convicted of attempted manslaughter in March 2006 and was sentenced to 10 years in prison in May 2006. According to TMZ, Petty served seven years for "shooting a man" and was released in 2013.
Happy Birthday, Nicki!