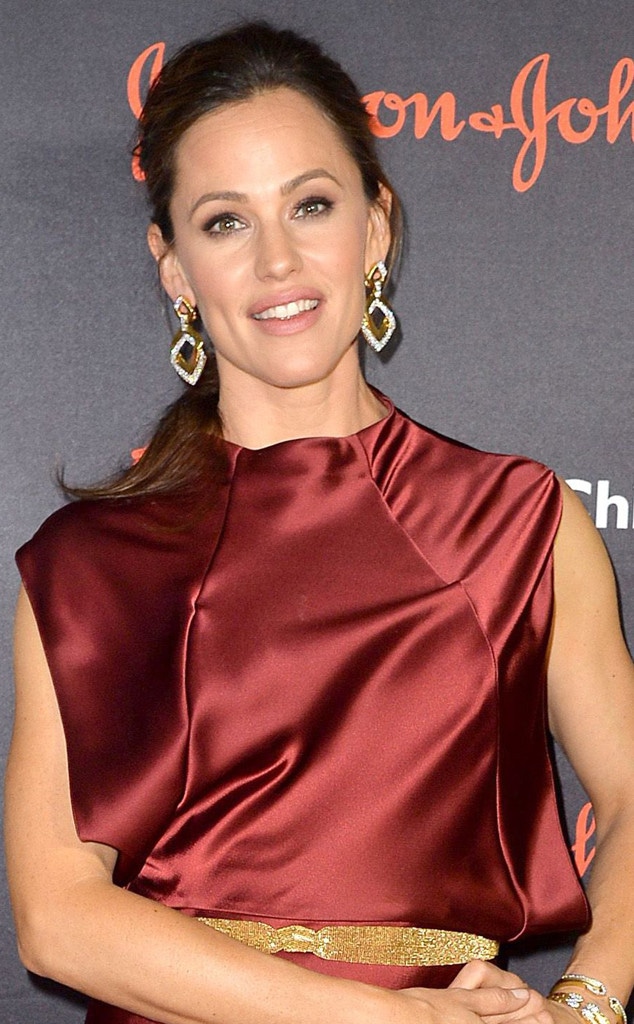 It's an Alias reunion on Jennifer Garner's next TV project. E! News has learned Garner, who returned to TV work with Camping on HBO in 2018, is going streaming for her next project. She'll star in the Apple miniseries My Glory Was I Had Such Friends, as well as executive produce the series alongside Alias creator J.J. Abrams.
Garner shot to fame after playing spy Sydney Bristow for five seasons of Alias on ABC.
My Glory Was I had Such Friends is based on Amy Silverstein's 2017 memoir of the same name. In the book, Silverstein showcased just how powerful friendships—and humans—could be as she waited for her second life-saving heart transplant. Karen Croner will write and executive produce the series. She previously worked with Garner on The Tribes of Palos Verdes.
Camping was Garner's first TV work (aside from a voice role in Llama Llama) since an appearance on PBS's Great Performances in 2008. The HBO comedy was also her first series regular gig since Alias wrapped in 2006. On the big screen, Garner's credits include Dallas Buyer's Club, Peppermint, 13 Going on 30 and Love, Simon.
Garner is just the latest big name to go to Apple for a TV project. The tech company, which has only released reality shows Carpool Karaoke and Planet of the Apps on Apple Music at this point, has attracted top-tier talent for its slate of upcoming original series. Reese Witherspoon, Jennifer Aniston and Steve Carell are headlining a long-in-the-works drama about morning television that's currently in production. Other shows in the works have Octavia Spencer, Chris Evans, Jane Krakowski, Aaron Paul, Lauren Ambrose, Richard Gere, Kristen Bell and many more attached. Get the scoop on Apple's shows here.
No premiere date for Garner's new series, or any of Apple's shows, has been announced.