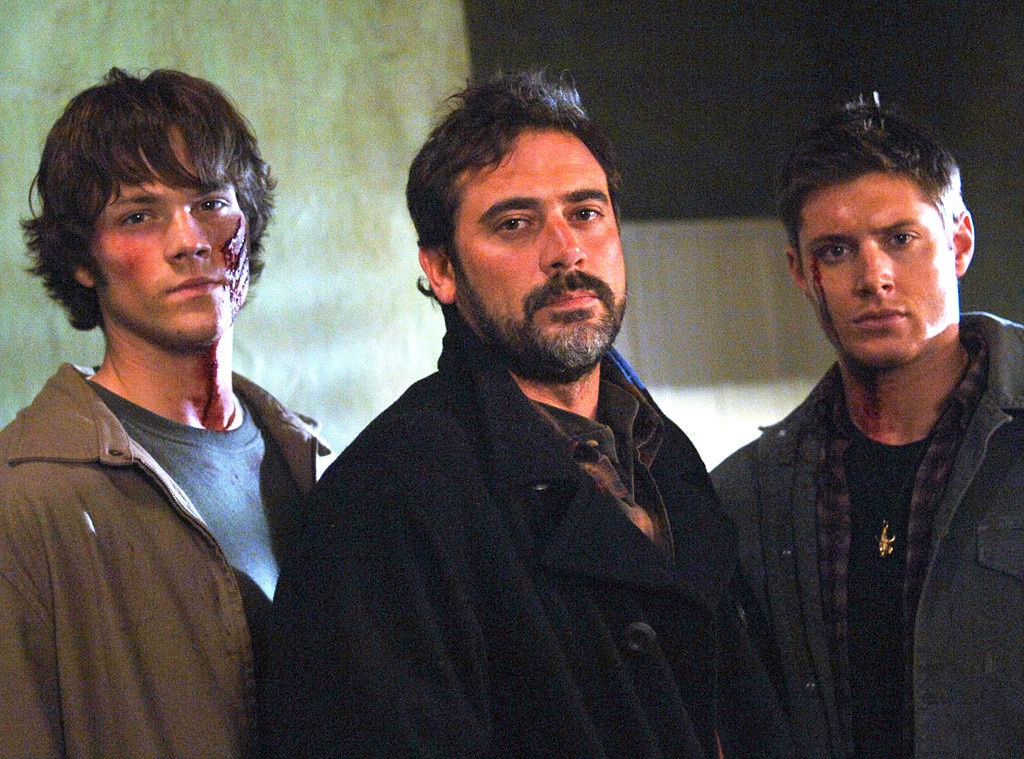 The WB / Sergei Bachlakov
Papa Winchester is coming back from the dead. Maybe? 
Jeffrey Dean Morgan is making a return to the world of Supernatural to help celebrate the show's huge milestone of 300 episodes, 12 seasons since he was last seen on the series. John Winchester, the father of Sam (Jared Padalecki) and Dean (Jensen Ackles) was killed back in season two, saving Dean's life in the process. 
While his voice was heard in season three, he hasn't actually appeared on the series in all the years since, and now he's finally coming back. 
"We're incredibly excited to have Jeffrey back for this milestone episode, and think fans will love what we have planned for his character...and a few other surprise guest stars," said executive producer Andrew Dabb. 
The episode, called "Lebanon," explores the Kansas town where the bunker is located, and reveals what the town's residents think of the two weirdos who live in that bunker. According to the show's executive producers, it won't be anything like the show's 200th episode, which followed a high school production of a musical based on the Winchesters.
"We had a lot of talk about it, and we pretty much knew that we weren't going to top the 200th with the music, so we decided to go in really a kind of different direction. The idea that we know that the bunker is in Lebanon, Kansas, but we've never been to Lebanon, Kansas, we don't know how the people of the town react to our guys, so we're going to see Lebanon for the first time and some of the people in it," executive producer Bob Singer teased a few weeks ago at the 300th episode celebration. "It's a much more personal story, and kind of a more emotional story than 200th, so it's a good deal different, but we're really happy with it, and I think it's gonna turn out great."
He also mentioned a "really important guest star," which makes a lot of sense now! 
Watch:
"Supernatural" Producers Promise an Emotional 300th Episode
In the years since he left the show, Morgan has become best known for playing one of TV's most brutal villains as Negan on The Walking Dead, and is of course still remembered as Denny Duquette, who broke all our hearts on Grey's Anatomy. 
Supernatural's 300th episode will air Thursday, February 7 at 8 p.m. on the CW.