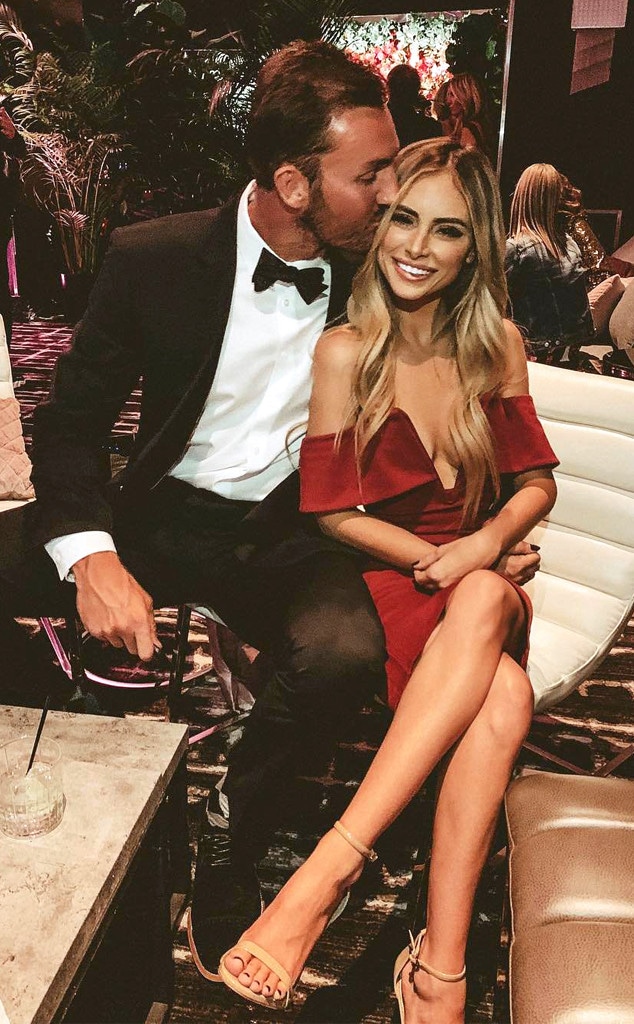 Amanda Stanton/Instagram
Amanda Stanton can rest easy, as her domestic violence case has been dismissed.
In September, The Bachelor alum was arrested after an alleged physical altercation with her boyfriend Bobby Jacobs in a hotel room in Las Vegas. She was formally charged with misdemeanor battery domestic violence a month later and pleaded not guilty.
On Wednesday, Stanton appeared at a hearing and her case was dismissed, the district attorney's office told E! News. Jacobs was not present at the hearing, a court spokesperson said. Neither has commented about the ruling and the two remain together. They had started dating earlier this year.
Meanwhile, Stanton and Jacobs returned to Las Vegas for a trip. The two posted on their Instagrams pics taken at the Bellagio hotel.
Just after her arrest, her rep had told E! News, "Amanda is embarrassed and ashamed this happened and sincerely apologizes to hotel security and the Las Vegas Police Department. Amanda is a gentle, respectful person who has never gotten physical with anyone under any circumstance."
"That evening she had a few drinks at a bachelorette party and when hotel security asked her and Bobby to quiet down, she got a bit rambunctious," the rep continued. "Amanda gave Bobby what she thought was a playful shove; hotel security did their job and reported the incident to the police, who in turn did their job. Despite Bobby explaining this was not an ill-intended shove, the police still had to do their job which Amanda completely respects and understands."
Two weeks after her arrest, Stanton posted on her Instagram Story, "Just because I am posting on social media doesn't mean that life is perfect. I do believe that no matter what you're going through that you have to pick your feet back up… but the absolute last thing I want is for it to come across like I am sweeping things under the rug."
She then revealed that she donated $300 to Laura's House, which is a domestic violence shelter based in Orange County.