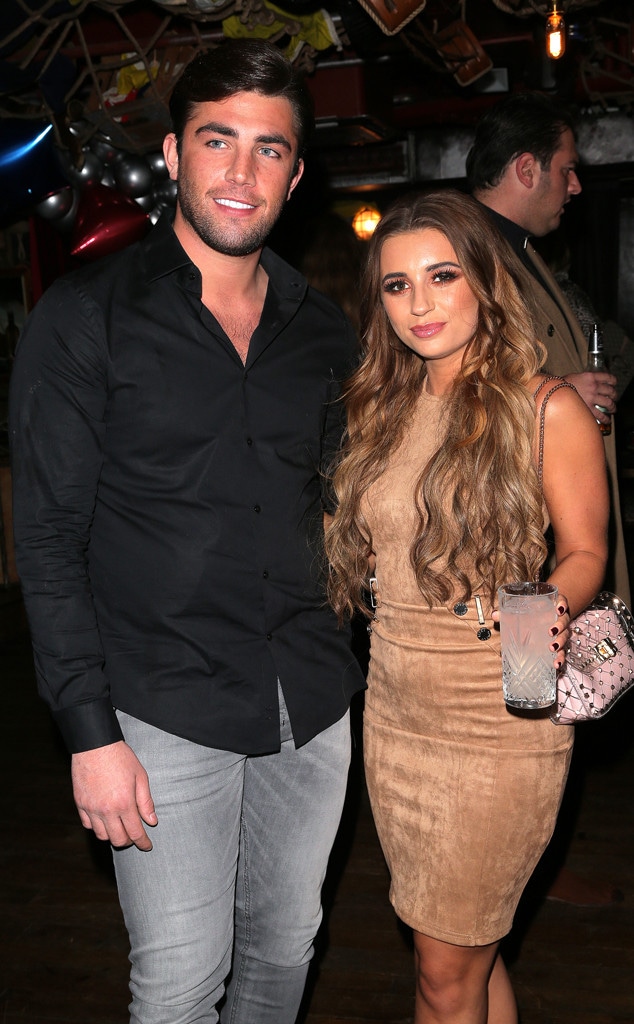 Ricky Vigil M/Getty Images
If only cameras were still rolling on this couple.
Last week, Love Island fans questioned if love is dead after Dani Dyer and Jack Fincham announced their split.
After all, viewers were hoping the reports of a possible spin-off based on their romance were going to be true.
But in a new Instagram posted Wednesday morning, Dani may have just confirmed that this romance isn't over by any means.
"Just want to put all comments to bed. All I can say is I'm still 22 trying to get my s--t together and grow into a woman but doing it in the public eye is sometimes hard and scary but arguments are arguments and I love him," she wrote with a picture of Jack. "I can only please people who want to be pleased and I am having to learn that opinions are just opinions."
She added, "Hope everyone can understand that i am just a normal girl."
Stuart C. Wilson/Getty Images
As soon as the post was shared, other Love Island contestants decided to express their support in the comments section.
"Everyone's living and learning babe—do what you've got to do! It's your life to live! I love you always XXX," Rosie Anna Williams wrote. Hayley Hughes added, "Well said beautiful! Always do what makes YOU Happy."
Dani and Jack won the most recent season of the wildly popular U.K. reality TV competition show known as Love Island.
Jack previously told The Sun that they planned to tie the knot sometime in 2019. "We're getting married next year, 100 percent," he explained. "Like my mom said to me so many times, 'When you know about someone, you just know.' And now I know what she's talking about."