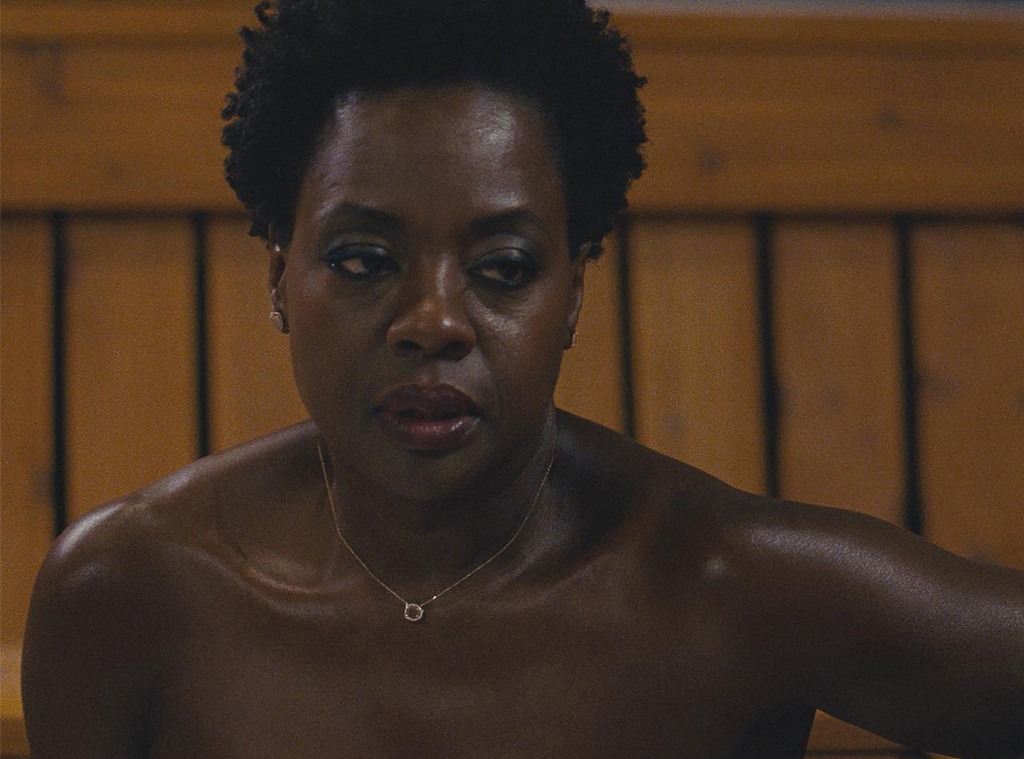 Twentieth Century Fox.
Actresses Awkwafina and Laverne Cox just announced the nominations for the 2019 SAG Awards—and, as always, Hollywood is already buzzing about some of the snubs and surprises.
Damien Chazelle's First Man, starring Ryan Gosling as Neil Armstrong, continued its uneven award season streak. After receiving 10 nominations at the Critics' Choice Awards—and only two nominations at the Golden Globe Awards—the film is being recognized in zero categories.
Other films that received zero nominations included Ari Aster's Hereditary, Bo Burnham's Eighth Grade, Matthew Heineman's A Private War, Barry Jenkins' If Beale Street Could Talk, Boots Riley's Sorry to Bother You and Paul Schrader's First Reformed. Some of those films received recognition from other award shows, including the 2019 Independent Spirit Awards.
Steve McQueen's Widows, which was pushed as an early award contender, was ignored—just as it was when the Critics' Choice Awards and Golden Globe Awards nominations came out in the last six days. At this point, it seems unlikely it will receive an Oscar nomination next month.
Watch:
SAG Awards Producer Talks Nominations and 2019 Show
Mainstream movies took a hit, too. Crazy Rich Asians received a single nomination in the Outstanding Performance by a Cast in a Motion Picture category, while Constance Wu didn't make the cut for Outstanding Performance by a Female Actor in a Leading Role in a Motion Picture. Similarly, Black Panther received just two nominations—none of which went to Chadwick Boseman or Michael B. Jordan, who've both been recognized individually before.
The ABBA-inspired Mamma Mia! Here We Go Again, which received three People's Choice Awards nominations, failed to secure any SAG Award nominations; similarly, it was skipped over by the Critics' Choice Awards and the Golden Globe Awards. Ol Parker's popular sequel starred Christine Baranski, Pierce Brosnan, Cher, Dominic Cooper, Alexa Davies, Josh Dylan, Colin Firth, Andy García, Jeremy Irvine, Lily James, Julie Walters, Amanda Seyfried, Stellan Skarsgård, Hugh Skinner, Meryl Streep and Jessica Keenan Wynn and earned $393.7 million.
J Wenk/Focus Features/Kobal/Shutterstoc
On the Basis of Sex, Mimi Leder's biographical drama about Supreme Court Justice Ruth Bader Ginsburg, was overlooked yet again; the movie had previously been ignored by the Critics' Choice Awards and the Golden Globe Awards. The buzzy biopic, premiering nationwide Dec. 25, stars Kathy Bates, Armie Hammer, Felicity Jones, Justin Theroux and Sam Waterston.
Bradley Cooper's A Star Is Born leads this year's SAG Awards nominations with four.
No matter what happens, it's bound to be an eventful night.
TBS and TNT will simulcast the 25th Annual SAG Awards live on Sunday, Jan. 27, 2019, at 8 p.m. ET/5 p.m. PT. TBS and TNT subscribers can also watch the show live via the networks' mobile and smart TV apps. TNT will also broadcast an encore of the ceremony at 11 p.m. ET/8 p.m. PT.
Alan Alda will receive the SAG Life Achievement Award, recognizing his career achievements and humanitarian accomplishments. Harry Shum Jr. will serve as the SAG Awards ambassador.