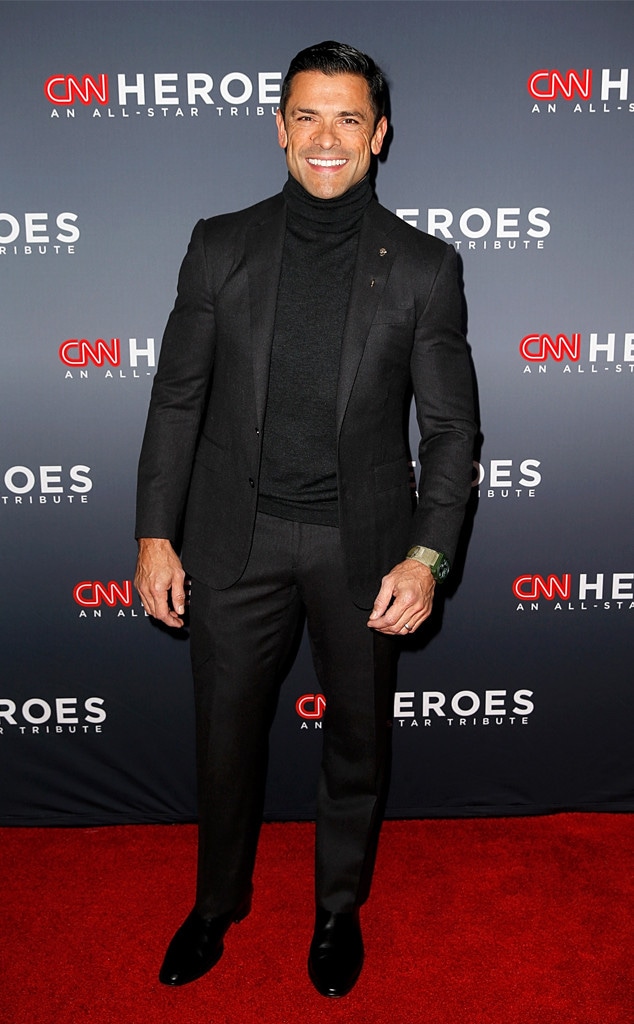 Dominik Bindl/Getty Images
The Consuelos (Lodge) Family wishes you a Merry Christmas!
Veronica, Hiram and Hermione Lodge, a.k.a. Mark Consuelos' Riverdale family, posed for a cheery photo in honor of the holiday season. And the picture with Camila Mendes and Marisol Nichols turned out so good, Kelly Ripa decided to use it for their real-life family Christmas card, which the Riverdale star shared on Instagram. Mark joked in the caption: "My poor wife has resorted to using my TV family as our holiday card. Personally... I think it's her best work."
Of course, Ripa had to respond to his cheeky Instagram post. "What a saint she must be...", Kelly quipped.
The actual Consuelos family made the cut for the annual card too. The Live With Kelly and Ryan host included a photo of the real-life Consuelos family on the back of the card. 
Riverdale has become a big part of Mark and Kelly's life. Their son Michael Consuelos joined the CW show for an episode, where he played a younger Hiram Lodge as part of a flashback. And Kelly is set to make an appearance on the show as Hiram's alleged mistress. 
In the yet-to-air episode, Ripa plays Mrs. Mulwray, who a rep for CW describes as "a beautiful, icy, femme fatale who gets caught up in a conspiracy that's much bigger than she initially realized."
When Kelly makes her debut on the show, she will no doubt be more than comfortable working with the cast. After all, she has moderated their panel at Comic-Con and is an avid watcher of the series. 
Anyways, Happy Holiday from the Hirams! Erg, we mean the Consuelos'!