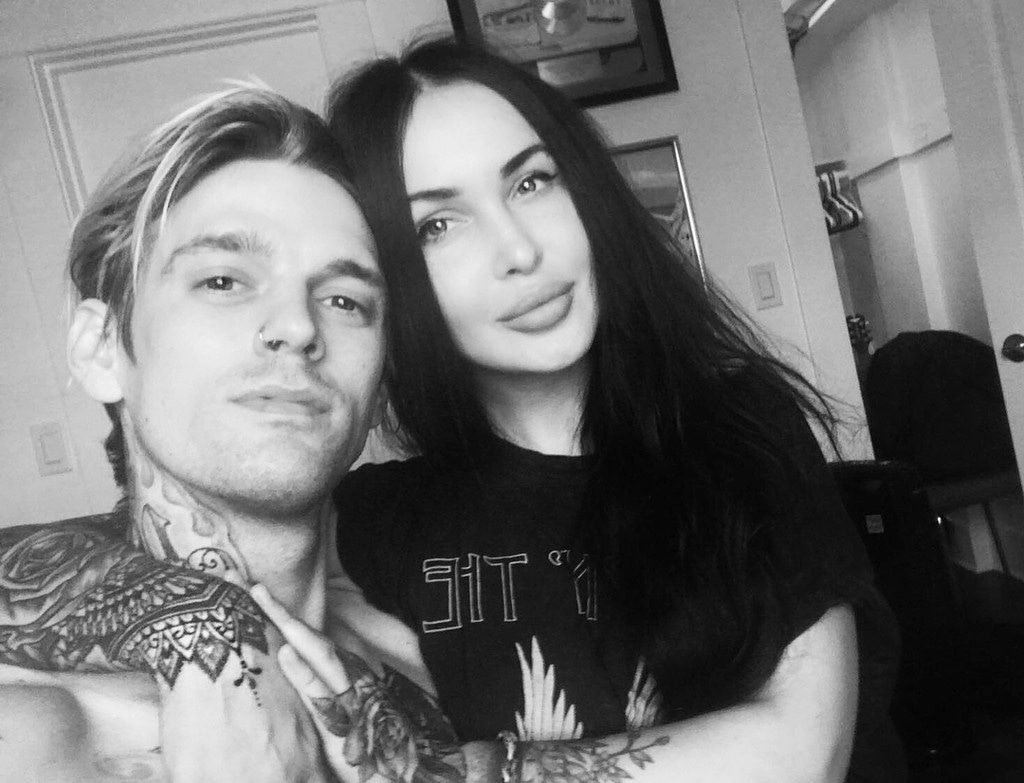 Instagram
Aaron Carter won't be purchasing diapers in the immediate future.
Just last month, the "I Want Candy" singer hinted on social media that he is expecting his first child with Lina Valentina.
In fact, he promised his girlfriend that "I WILL marry you baby and we WILL have our daughter" in a separate Instagram post.
But in an exclusive statement to E! News, Aaron is setting the record straight that he is not having a baby with Lina just yet.
"A few weeks ago, I posted something on social media about hoping to have a child soon and it seems that started some rumors," Aaron shared with us exclusively. "I am looking forward to becoming a dad, but am not expecting a child right now."
Instead, the singer remains focused on his latest tour that will take him to the United States beginning January 29 in Las Vegas.
The news also doesn't mean that Aaron isn't interested in starting a family with Lina.
Just last month, the 31-year-old was asked when a little house of Carter's will be coming along. He responded with "soon."
"I am a changed person, my life has drastically changed," he wrote in a separate post. "I'm in a relationship with the love of my life, I bought my first house and am now building a future together with her."
Back in September, Aaron first revealed that he was dating Lina. Since then, the singer has gushed about the Russian-born artist while also proving to fans that he's on the right path.
"My last two singles broke top 40 at ready. No one wants to talk about that though," he previously wrote on Twitter. "They'd rather see me broke on drugs and failing at life. Good thing I turned all that around."