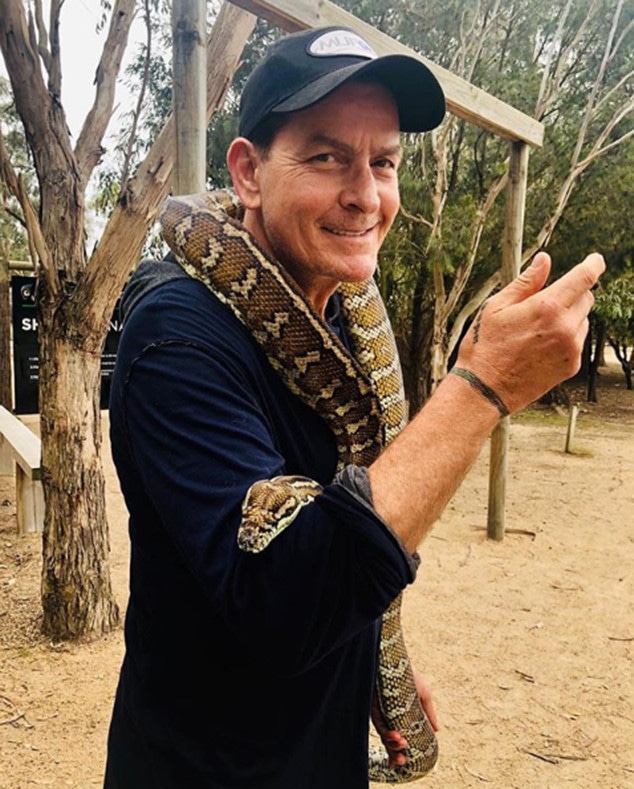 Instagram
Charlie Sheen is marking the end of 2018 on a healthy note.
On Tuesday morning, the former Two and a Half Men star took to social media and shared a major milestone in his personal life. It appears the actor recently celebrated one year of sobriety.
"So, THIS happened yesterday!" he wrote to his 11 million followers on Twitter. "A fabulous moment, in my renewed journey. #TotallyFocused."
The post also included his sobriety coin that read "To thine own self be true" with the words recovery, unity and service.
As soon as the announcement was made, Charlie received numerous positive messages from fans and friends alike.
While the actor has been keeping a relatively low-profile in recent months minus a few social media posts, Charlie did appear on The Dr. Oz Show back in January 2016 where he opened up about his battle with drinking.
While speaking to Dr. Mehmet Oz, Charlie joked that he attempted to quit drinking "about 2,000" times.
"There was a stretch where I didn't drink for 11 years," he shared. "No cocaine, no booze for 11 years. So I know that I have that in me."
Ultimately, things got difficult when Charlie received his HIV diagnosis in 2012.
"It was to suffocate the anxiety and what my life was going to become with this condition and getting so numb I didn't think about it," he explained to Dr. Oz. "It was the only tool I had at the time, so I believed that would quell a lot of that angst. A lot of that fear. And it only made it worse."
Recently, Charlie enjoyed a visit to the Moonlit Sanctuary Wildlife Conservation Park in Australia.
"To the good people of Melbourne and Sydney; thank you! thank you! thank you!" he shared on Instagram. "Nothing but love at every turn! To be continued... #moonlitsancuary."