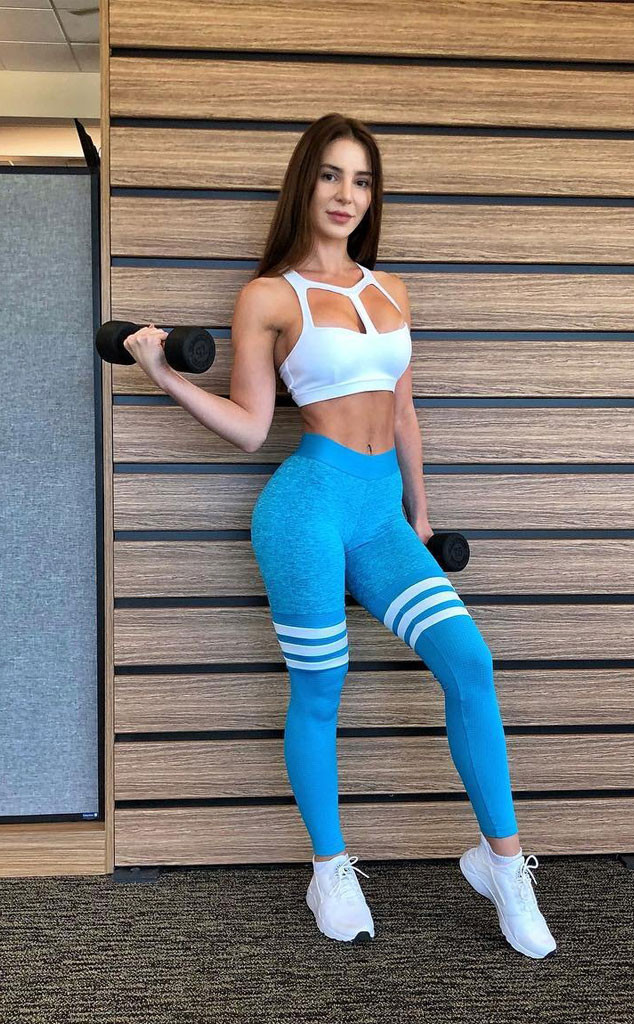 Instagram
Anfisa Nava has her sights set on some new goals.
The 90 Day Fiancé star took to Instagram last week and broke her silence about her husband Jorge Nava's prison sentencing that occurred on September 7. According to People, Jorge was sentenced to two and a half years in prison after getting arrested for possession of drugs with intent to sell. He was stopped in Arizona in February when he was found with nearly 300 pounds of marijuana in the trunk of his car.
Anfisa wrote in her lengthy Instagram caption that she and Jorge are "not just husband and wife but we are truly best friends." She said it feels like "a big part of me was taken away" when Jorge went to prison, but she has now found a way to "fill the void."
The explanation-heavy post is rare for Anfisa because she revealed she prefers not to talk about her feelings. "I don't like to show my emotions to the public, especially if I believe it will make me look weak and pathetic," she wrote. "It's just the way I am - I'd rather be thought of as a 'cold hearted bitch' than a 'crybaby.'"