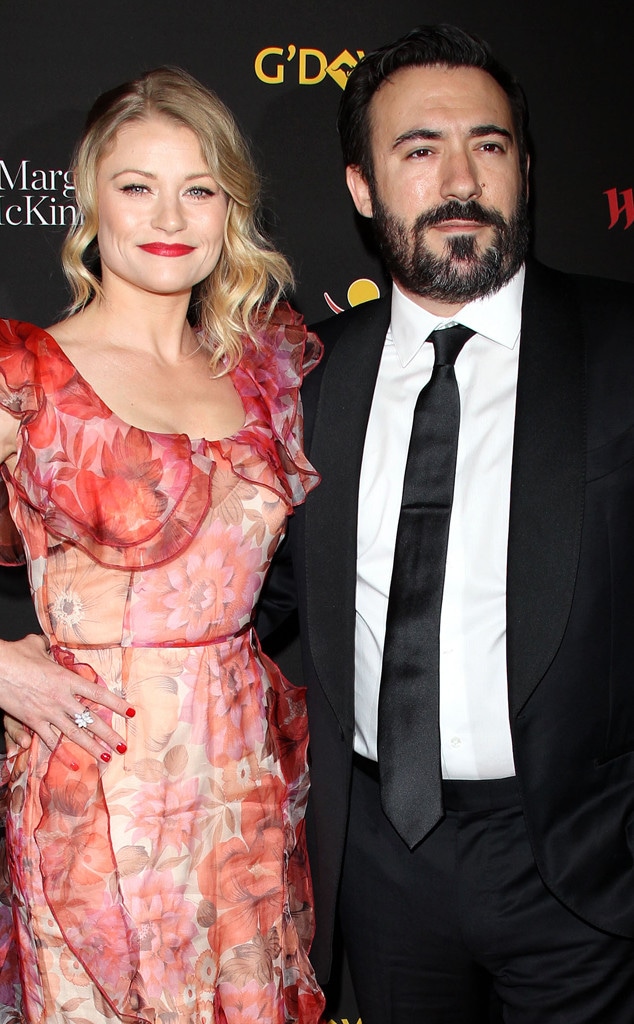 Jen Lowery/SilverHub/REX/Shutterstock
Emilie de Ravin and Eric Bilitch's family just grew by one!
The Once Upon a Time star announced on Instagram that she gave birth to a baby boy on Sunday. "Theodore Kubrick de Ravin-Bilitch was born at home on December 9," she revealed. "We're so excited you're finally out here to play with us! We love you so much Theo xoxo."
Bilitch shared the same picture on his Instagram and his caption illustrated how eager he was to finally meet their newborn. "Mum was amazing, Vera is thrilled to be a big sister, and we're all very in love with baby Theo!" he wrote.
de Ravin shared the news of her pregnancy in June when she posted a picture of herself with a positive pregnancy test. "Coming this fall...Baby boy makes 4!" she wrote.
Theo is the first son and second child for the couple. The Lost star gave birth to their daughter, Vera Audrey de Ravin-Bilitch on March 12, 2016.
In October, Bilitch provided a brief behind-the-scenes glimpse at some of de Ravin's pregnancy cravings. He posted a picture of a shopping basket on Instagram, and items in the cart consisted of three pints of Talenti gelato (Sicilian Pistachio, Caramel Cookie Crunch and Vanilla Caramel Swirl) and a bottle of Asiago Caesar dressing. 
While it's a rather interesting combination of flavors, de Ravin is a cooking enthusiast. She has uploaded a number of photos on her Instagram page of meals she has cooked, including homemade gnocchi, a sushi bowl, pancakes and more. No matter what, this baby will not be lacking in the tasty food department.
Congratulations again on the new baby!