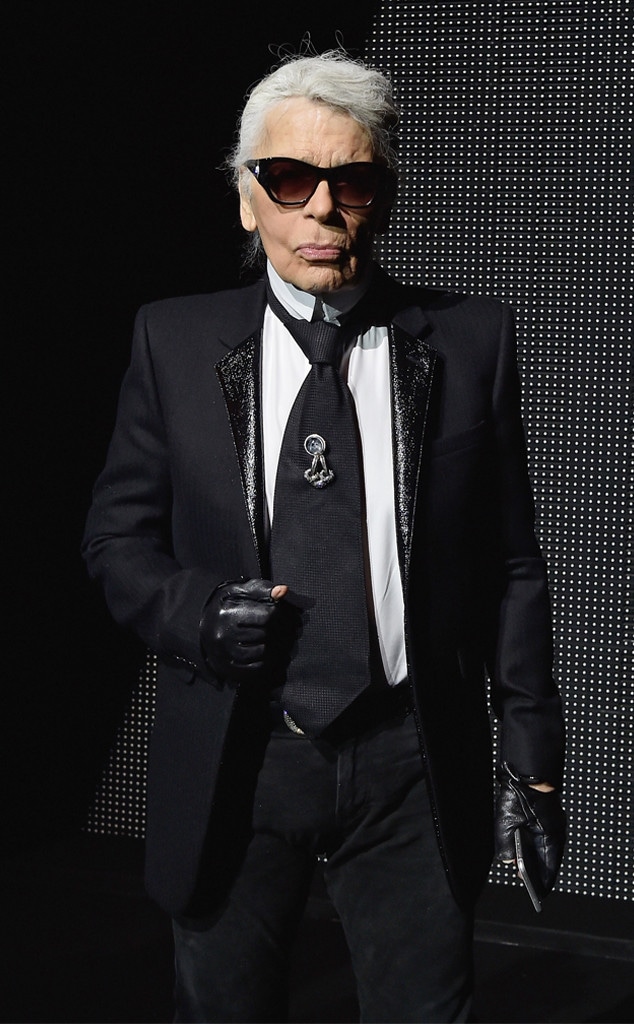 Pascal Le Segretain/Getty Images
No one has ever accused Karl Lagerfeld of being too modest.
In a wide-ranging Q&A with The Cut, the famed fashion designer gives a glimpse into his life of glamour—and, in doing so, reminds readers just how out of touch he is with the modern world.
For example, Lagerfeld says his pampered pet, a cat named Choupette, "adores" private planes. "You know, the problem with private jets is that even if you have a big one, if you have many people [aboard], then it is a nightmare. More than three or four, forget about it. I remember I came back from Moscow and brought all my assistants. It was the worst flight, because they asked for drinks and this and that," he complains. "I like to sleep in planes. Or I close my eyes and clean my brain." Lagerfeld also estimates it's been "20 years" since he flew commercial. "They photograph you with the iPhone..." Lagerfeld says of all the civilian paparazzi. "Oh, no, no, no."
Lagerfeld says he doesn't drive, either, as he's fallen asleep at the wheel twice and crashed his car. "It's a miracle that I'm still alive, but I never touched a wheel again. You know, as a child I was told by my mother, 'You must learn nothing. You always have to depend on people, because then you have to make an effort to have the money that they will do it for you,'" Lagerfeld says of not being able to live independently as an adult. "I don't know how to cook. I don't know how to make a bed," he adds. "I only know sketching and talking and making collections."
Admittedly, Lagerfeld—who likes to "stay at home and go to Rome"—doesn't get out all that much. "Today the world comes to you. I read every magazine and everything. There are very few people as informed as I am," the 85-year-old head of Chanel boldly tells The Cut. And in the rare chance he doesn't know something, Lagerfeld says he has assistants who will fill him in on current events. "Personally, I have no time. I don't do internet. I don't do Facebook. I have to sketch. I have to play with Choupette," he insists. "I have to sleep. The day is too short for that."
Lagerfeld is such a luddite that he has no idea Chanel's Instagram account has 31 million followers. While it's a "great" marketing tool, he confesses, "I don't even know how it looks."
With Chanel, Lagerfeld says he's been able to reinvent the fashion house in a way others haven't been able to do. "Because they're not like me," he says. "I'm very lucky. I have owners who let me do what I want." Lagerfeld says he hopes no one considers him a mentor, but says "maybe" they do. "I don't know. I'm surrounded by young people, but I am not a lesson-giver. I had a lot of people, not all of them were successful, but most of the people I work with here, they've never worked for somebody else, so … And the people who ask themselves if they could do better than me, they all failed," he says. "I don't give you names because they are forgotten."