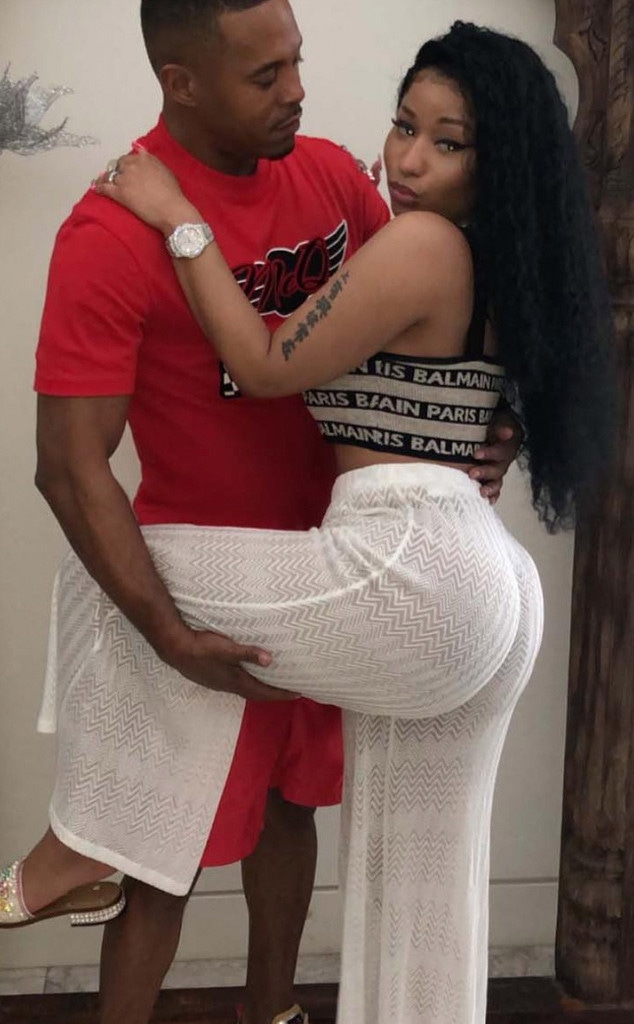 Instagram
Nicki Minaj has a new man in her life. 
Over the weekend, the rapper appeared to make her relationship with Kenneth Petty Instagram official. The "Barbie Dreams" star posted a series of photos and videos from her birthday getaway, including a shot that showed her cuddling up with him.
"Did you ever make it out of that town where nothing ever happens?...it's no secret…that both of us…are running out of time…," she captioned a photo of her wrapping her arms and leg around him. She also shared a separate photo of him looking off into the distance. 
As if these weren't enough social media clues that a romance may be brewing, it seemed like Petty had also shared the same photo of himself getting cozy with Minaj on Instagram and made it his account's profile picture. However, Minaj later claimed the referenced account was a fake.
This wasn't the first time Minaj had posted a picture of Petty. The two sparked romance rumors last month after Minaj shared a photo of the duo hanging out.
Although, some of Minaj's social media followers have expressed concern over this relationship. Petty is a registered sex offender in the state of New York.
Overall, it looked like Minaj had a great birthday celebration. She posted a picture of herself having some fun in the sun and riding on the back of a jet ski. 
She also shared a video of her crew singing "Happy Birthday" and celebrating with a sparkler cake.
Happy 36th birthday, Nicki!