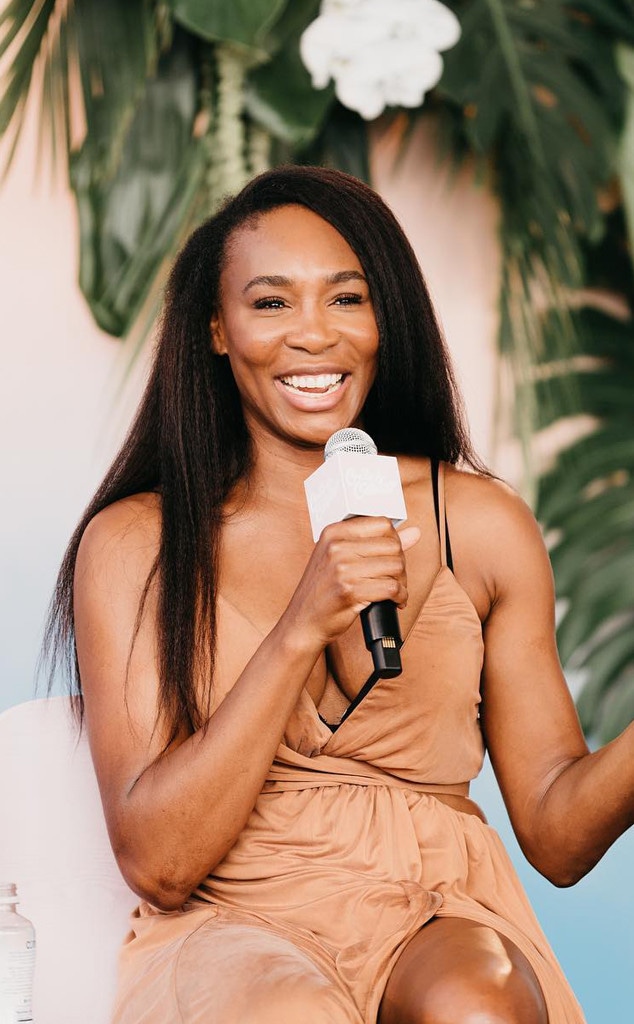 Jessica Bordner Photography
For Venus Williams, family is everything.
The tennis star opened up about her relationship with her sisters at the Create & Cultivate Vision Summit in Miami and discussed equal pay, the women in her life and where she sees herself in the future.
Although she and her little sister Serena Williams face each other on the tennis court a fair amount, their personal relationship stands high above the competition on the court. When she was at the summit, Venus was asked to complete the sentence "A woman whose career I admire is..." 
She responded, "Serena Williams."
That's sisterly love if we ever saw it!
Serena has won 23 Grand Slam titles and was this close to winning her 24th in September until she lost in a very controversial final at the U.S. Open to 20-year-old Naomi Osaka.
Venus added that she and Serena "motivate each other" both as athletes and as business owners. Both of them have clothing lines, and Venus' is called EleVen. "As a sister, when they're doing something it's your own success too," the 38-year-old said.
Mel Barlow & Co. / Allan Zepeda / Brides.com
Another female family member Venus looks up to is her sister Isha Price. "She's always saving my life," Venus said of Isha. "We're a tight-knit family. We were taught that your sisters are your best friends."
Plus, they make for the best bridesmaids, just like Venus at Serena's wedding.
Both Serena and Venus have been vocal throughout their careers about equality for women in the sport. Venus played an integral role in convincing Wimbledon to give men and women equal prize money. "I ended up being part of something that was much bigger than my dream of winning Wimbledon," she explained. "It was something that had been going on since the '60s and it was about time we finally got equal prize money."
Although some strides have been made in the sport in terms of equality, Serena criticized other aspects of disparity after the U.S. Open finals. Serena was docked points in the finals after her coach was spotted by the referee making hand gestures. Serena asserted during the game that men get away with worse offenses and don't get penalized.
She said tearfully in a press conference after the match, "I've seen other men call other umpires several things. I'm here fighting for women's rights and women's equality and for me to say 'thief' and for him to take a game, it made me feel like it was a sexist remark."
Serena added, "I am going to continue to fight for women...The fact that I have to go through this is just an example for the next person that has emotions and wants to express themselves and want to be a strong woman. They're going to be allowed to do that because of today."
So where does Venus see herself in the near future, particularly 2020? She mused she could be found "at a club in South Beach. I'm supposed to say the Olympics."