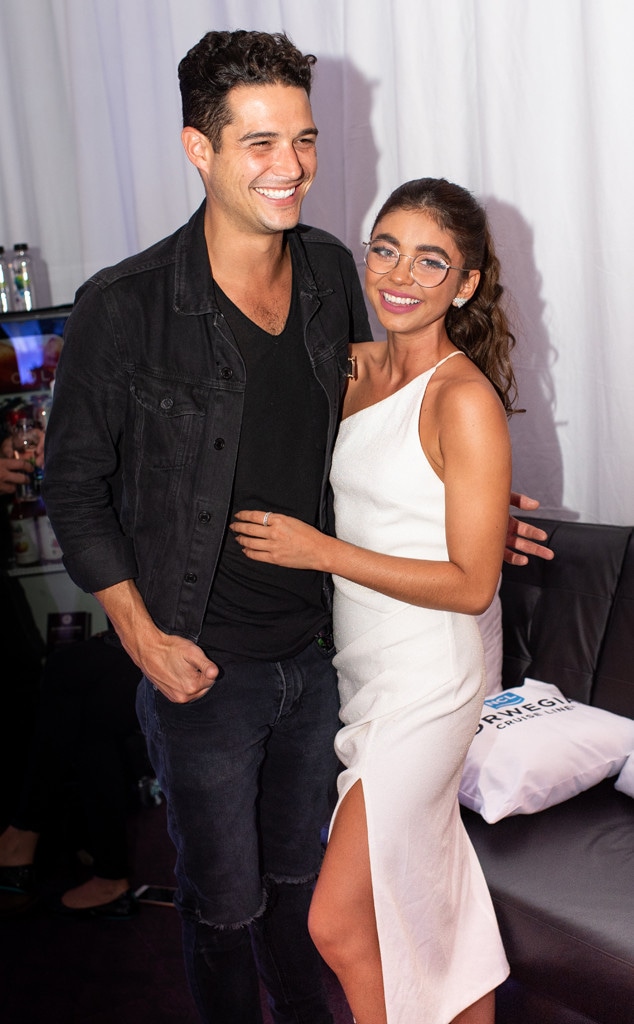 Amy Plumb Photography
Somebody please give Wells Adams the "supportive boyfriend of the year" award.
On Sunday, the former Bachelorette contestant posted a tribute on Instagram to his girlfriend Sarah Hyland, who has had a pretty difficult week. The picture showed the two of them at a bar and Hyland sticks her tongue out at Adams, who looks lovingly at her.
"This beautiful specimen has had a tough couple of weeks," he wrote. "I'm here to remind you @sarahhyland that there is light amongst all the darkness. If you ever doubt that, just look at this picture and remember how awesome we are."
To finish it off, he prescribed her a bit of self-care medicine. "Throw on some sweats, order some Postmates and put on Home Alone. I'll be home soon," he concluded.
On Dec. 2, the Modern Family star revealed that her 14-year-old cousin Trevor Canaday was killed in a drunk driving accident in Omaha, Nebraska. Trevor's dad Bryan survived the crash and the family has since raised over $44,000 on their GoFundMe page to help cover medical and funeral costs.
The Douglas County DA's office told E! News on Wednesday that Jeffrey Eggeling, the driver of the car that killed Trevor, "is charged with motor vehicle homicide, DUI  causing serious bodily injury, and leaving the scene after accident causing serious injury or death."
On Tuesday, Hyland informed her Twitter and Instagram followers that she would be taking a hiatus from social media. She explained that the reasoning behind her hiatus was because of the negative comments she received from people following her family's tragedy.
A day before going dark, she asked that people not criticize her. She tweeted, "I'd like to ask those who have negative thoughts or opinions about the tragedy that happened to my family, to keep them to themselves. You don't know all the details. And how dare you attack when a beautiful life has been lost."
The negativity continued and Hyland wasn't spared at all. She said on Dec. 3, "You guys finally did it. Your horrible negative ignorant words have broken me. Happy? Staying offline for a while."
The tragic death of Trevor occurred just a few days after Hyland and Adams enjoyed a warm getaway to the British Virgin Islands.
The Bachelor in Paradise bartender speaks highly of his love on social media quite often. On her birthday on Nov. 24, Adams posted a photo of the two of them in the snow in Central Park and described their out-of-the-world love for each other. "It's that can't-eat, can't-sleep, reach-for-the-stars, over-the-fence, World Series kind of stuff," he penned. "Happy birthday @sarahhyland! You're perfect and I love you most."
If that wasn't good enough, he's always at the ready for a prime Instagram hater clap-back.