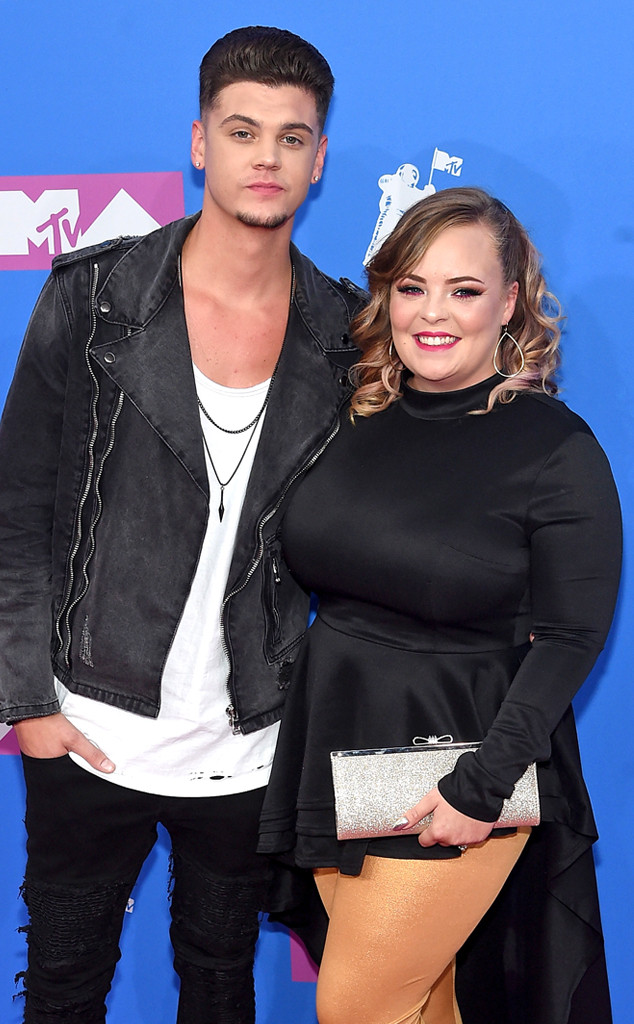 Jamie McCarthy/Getty Images
Catelynn Lowelland Tyler Baltierra are working to repair their relationship.
In this season of Teen Mom OG, fans have seen the famous couple struggle with maintaining a healthy relationship as they deal with their own mental health. What fans have yet to see, is the "30-day self-reflection" period that Catelynn and Tyler have agreed to, to see if they can really envision a future together.
On Friday, Tyler went on the air with Mojo in the Morning to dish on this and whether or not they are going to be a couple when the 30 days come to an end.
First things first, Tyler established that this is not a "separation" or a "hall pass" type of thing. While they are living separately for the time being, the couple still keeps up with their movie and dinner nights with one another. And Catelynn even revealed when she phoned in that Tyler "spends the nights quite a lot."