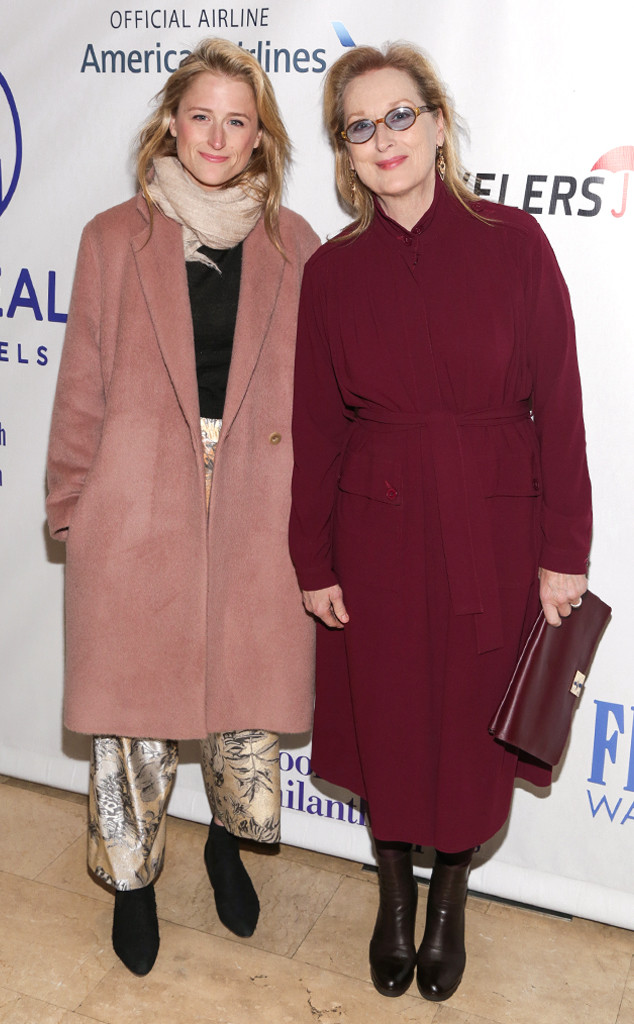 Brent N. Clarke/FilmMagic
Meryl Streepis going to be a grandma!
The actress' eldest daughter Mamie Gummer is expecting her first child with fiancé Mehar Sethi, her rep confirms to Us Weekly.
Mamie and Mehar's pregnancy comes just months after the actress and screenwriter got engaged while on vacation in Croatia in August. They shared the happy news on Instagram, when Sethi shard a photo of Mamie, alongside the caption: "My fiancé."
Before dating the writer of the show The Mick, Mamie was married to actor Benjamin Walker. They met on the set of the play Dangerous Liaisons in 2008, but split in 2013 after nearly two years of marriage.
Meryl is fiercely private when it comes to her family and it is likely Mamie will be the same way when she has a baby of her own. And while living life with a famous mother had it's drawbacks, like the incessant spotlight on your life, Mamie has said she had a relatively normal childhood living in New England.