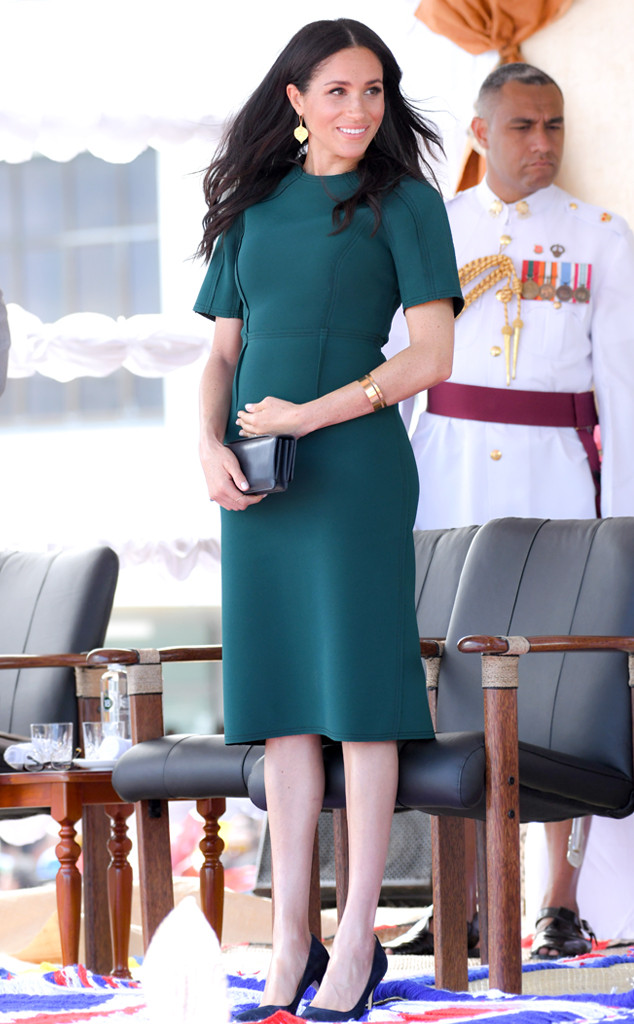 Karwai Tang/WireImage
For a short period of time, more than five years before Meghan Markle was cast on Suits and about 13 years before she became the Duchess of Sussex, she was known in the movie world as the "Hot Chick."
Prince Harry's wife, who quit her acting career last year before their royal wedding to focus on her royal duties, played a small part that bore that nickname in a the 2005 Ashton Kutcher rom-com A Lot Like Love, her first film. The credit is listed on an old acting resumé for her, from Endorse Management Group, that was recently unearthed in the press. It accompanies an old headshot, which shows her wearing a halter top.
It also lists Meghan's first onscreen role, a small part on an episode of General Hospital. A couple of campus acting jobs she had in the capacity of a student at Northwestern University are also listed. She attended the college from 2000 to 2003, pursuing a double major in theatre and international studies. Her résumé lists several theater roles. Meghan starred in local productions of Damn Yankees, Oedipus Rex, Into the Woods, Annie and other shows.