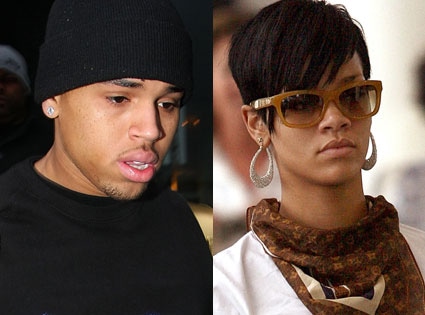 Phillip Massey/Getty Images; Paul Kane/Getty Images
Earlier today, the Los Angeles district attorney asked police detectives to dig up more evidence for their case against Chris Brown.
The police are getting cooperation from Rihanna, and what she has told them so far is chilling.
A source close to the investigation tells E! News exclusively that Rihanna has alleged to police that Brown choked her while threatening to kill her and, subsequently, she lost consciousness.
They began squabbling after leaving Clive Davis' pre-Grammy party late Saturday. Shortly after midnight, things blew up. Brown pulled his silver Lamborghini to the side of a street in L.A.'s Hancock Park neighborhood. That's when, per the source, Rihanna grabbed the car keys and tossed them out the window, sending Brown into a rage.
He tried in vain to find the keys, then came back to the car, put his hands around her neck and, according to the insider, said, "I'm going to kill you!"
According to the source, the 20-year-old "Disturbia" singer told police that she lost consciousness, and when she awoke, Brown had fled.
According to the source, her right eye was blackened and badly swollen and she had hand prints on her arms. The responding officers were so concerned about her, they drove Rihanna to the hospital in their squad car instead of waiting for an ambulance.
Officers took two sets of photographs of the banged-up singer, one at the scene and the second after she was admitted to Cedars-Sinai Medical Center for treatment. Those photos were presumably among the evidence presented to the district attorney.
After being treated for her injuries, police escorted her down a rear elevator and into a waiting Mercedes, the source says.
Brown, 19, was subsequently booked on suspicion of making criminal threats. He was released after posting $50,000 bail.
His lawyer, Mark Geragos, has not responded to repeated requests for comment on the allegations. Brown's publicist also has not commented.
A spokeswoman for Rihanna declined to comment specifically on details of the fight and the arrest and stuck to her earlier statement from Sunday: "Rihanna is well. Thank you for concern and support."