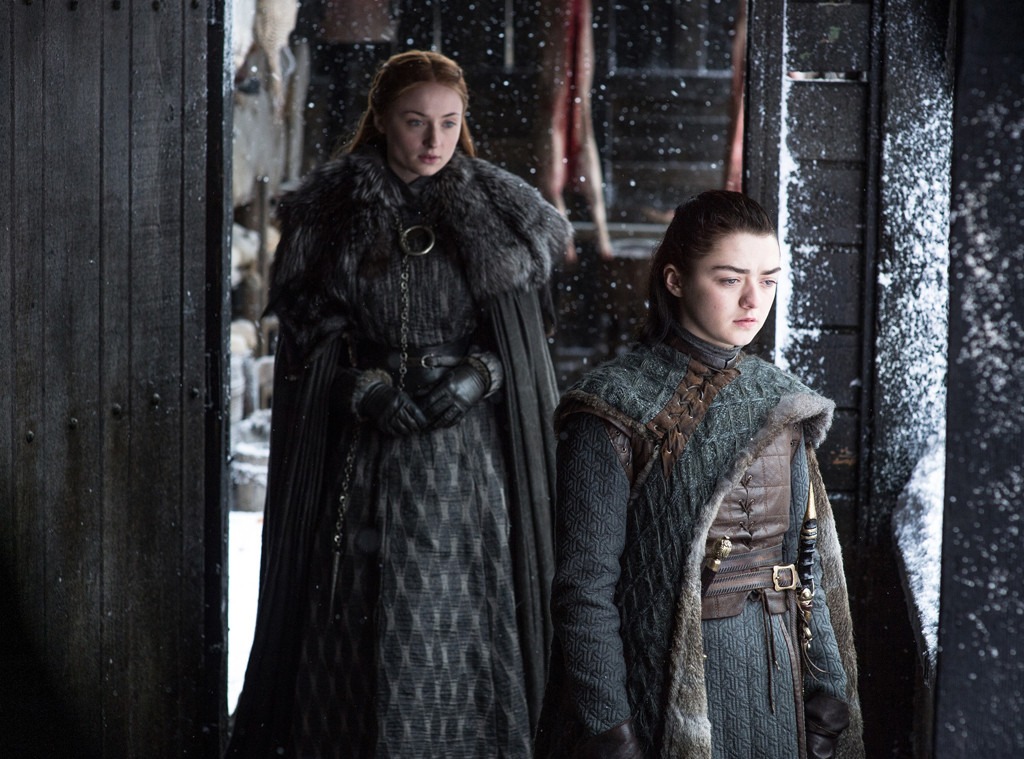 HBO
Maisie Williams, John Bradley West, and executive producers David Benioff and D.B. Weiss made their way to the 2018 Comic Con Experience to chat all things Game of Thrones. And of course they were tight-lipped. However, the foursome did drop a few nuggets of information, including one from Williams that is just so pure we guarantee you'll say, "Awwww!" after reading it.
When asked what her first Game of Thrones memory was, Williams said, "Meeting [Sophie Turner]…and to having a decade long friendship with her."
We'll pause for your "Awwww!"
Williams was also asked by Weiss and Benioff which Game of Thrones character she'd marry. "Sansa Stark because she's fit and fierce," Williams said.
The friendship between Williams and Turner might be our favorite thing to come out of Game of Thrones.
Details about the final season of Game of Thrones are being kept under tight wraps. However, we do know a few things, like it'll premiere in April and feature characters who previously never interacted getting to know each other. And there's a big fight. More on that here.
While at the convention, Williams asked the co-creators when they knew how the show would end.
"Sometime after we finished the third season is when we knew," Weiss said.
Click through the gallery above to get more info on the final season of Game of Thrones and check out the first teaser trailer here.
Game of Thrones returns to HBO in April.