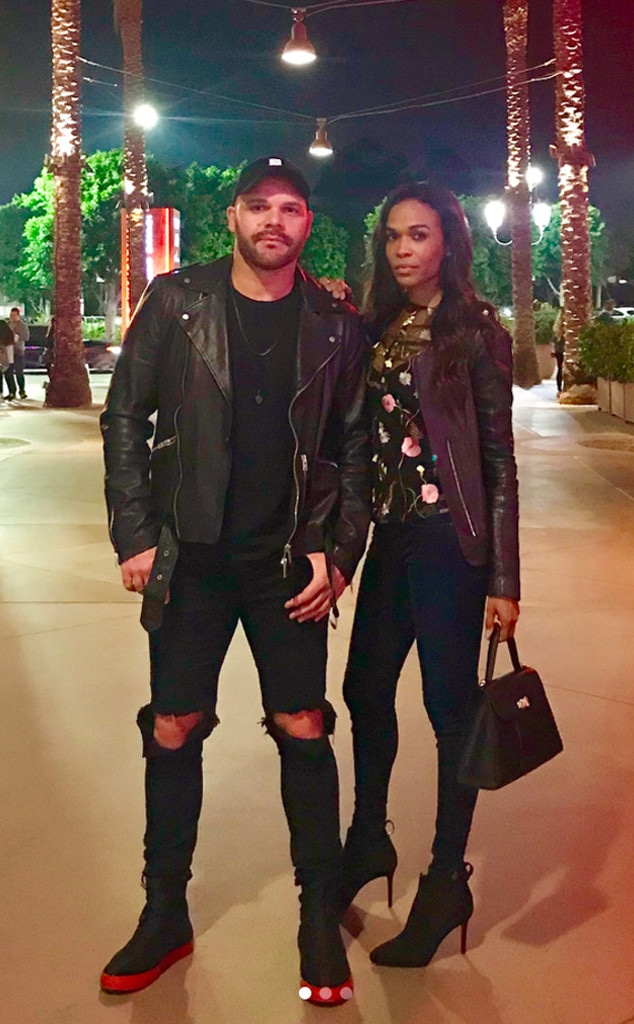 Instagram
It's over between Michelle Williams and pastor Chad Johnson...according to her.
The 38-year-old Destiny's Child singer and Broadway star announced on her Instagram Stories on Friday that the two have split, nine months after they got engaged and a month after their OWN reality series Chad Loves Michelle premiered. It is still airing and Johnson shared a teaser for an episode just two days ago.
"I still remain fearless. I guess I still remain single. Things didn't work out," Williams wrote. "The healing that needs to take place is a must! I don't wanna destroy another relationship. Blessings to him, his family and ministry. #FEARLESS"
Fearless is also the name of Williams' new single, her first in more than three years, which was released that day.
Johnson, 41, has not commented.
The engagement uncovered buried feelings of insecurity for Michelle, who had had her heart broken by exes, People reported in October. Weeks after Johnson's proposal, she broke off their engagement. In June, she checked into a medical facility to treat her depression, which she has battled for years. Johnson supported her and the two reconciled and underwent intense individual and premarital counseling, the magazine said.
"I [told myself], 'You better get yourself together because do you not know this is what you prayed for? God gave this to you,'" Williams told People. "What if he really leaves and this time next year I see him with somebody else? I'll be like that Beyoncé song 'Ring the Alarm!' I'll be damned if I see another chick on his arm."
The magazine also reported at the time that the two were waiting until marriage to consummate their relationship.
In November, Williams paid tribute to Johnson on Instagram, writing, "All I can think of are the lyrics to a song Brandy has called 'He Is'!! @chadjohnson77 has been an angel to me! All of me fell in love with this man who serves God and his @elevateint ministry in Phoenix, AZ with all of his heart for over 20 years. You are there for your family in so soooooo many ways as well. Thank you for loving me the way you do. I believe you love me how God shows you to. If we listened to what the world/naysayers have to say, we'd be lonely and miserable. I'm excited about doing purpose with YOU!! Honey, it's your time NOW!! God is truly about to do exceedingly and abundantly above all you can ask or think!! I love you Pastor Chad!!"