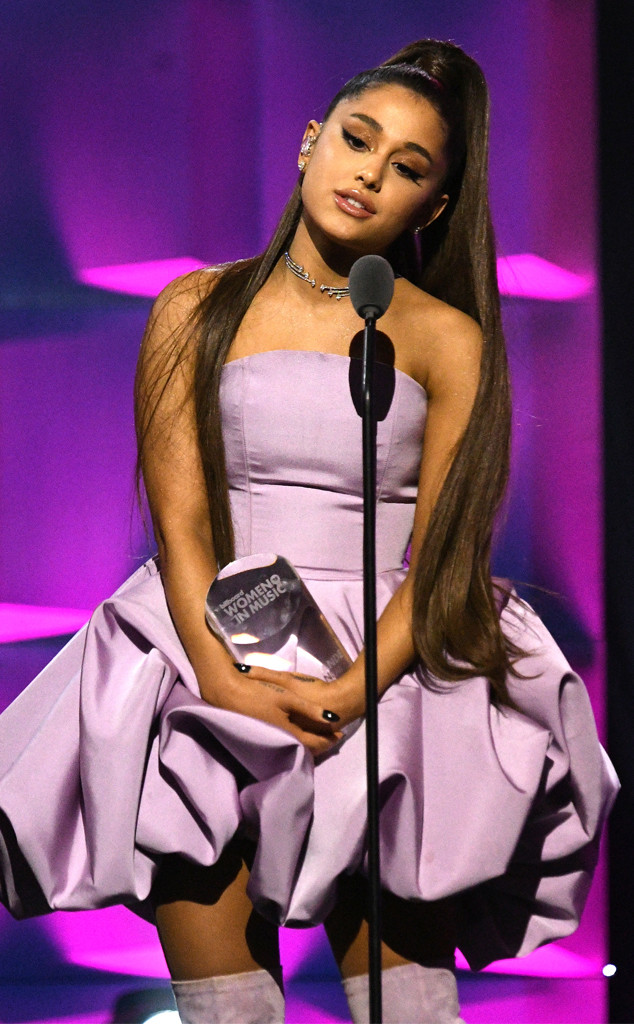 Mike Coppola/Getty Images for Billboard
It's official: Ariana Grandetruly is the woman of the year.
The pop princess accepted the honor at Billboard's 2018 Women in Music Awards. She graced the stage in a short lavender dress, which she nicely paired with matching knee-high lavender boots.
Patti LaBelle presented the singer with the honor, calling her "all that and a bag of chips."
But before the 25-year-old could take the stage, a video of artists like Pharrell and Katy Perry played, where they praised Grande's vocal talents and onstage presence. It also touched on the "Dangerous Woman" singer's bravery following the tragic bombing that took place at one of her concerts in Manchester, England in May 2017.
She then performed a breathtaking rendition of the chart-topping song "Thank U, Next," after which Ariana jokingly thanked every one for attending her quinceanera. Once the crowd's laughs subsided, Ariana began to thank the various women, managers and performers who have helped her to become the Woman of the Year. "This is really special. I want to say that I find it interesting that this has been one of the best years in my career and one of like the worst years in my life," she said, holding tears back.