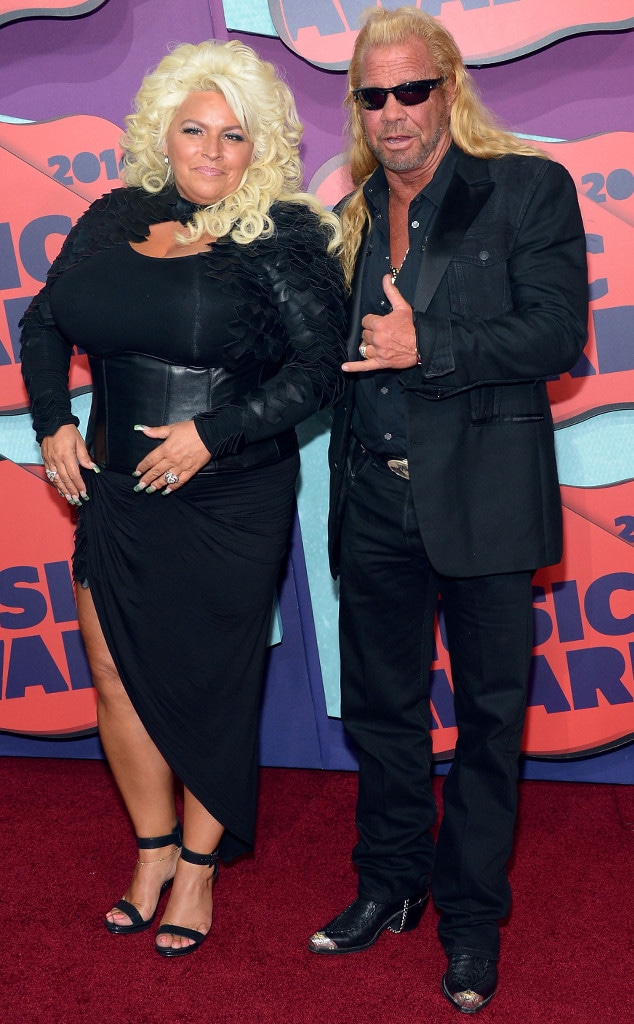 Michael Loccisano/Getty Images
Dog the Bounty Hunter was reportedly involved in an assault that took place at a Colorado airport on the evening of Nov. 30.
According to TMZ, the reality TV star "shoved" a teenage male when approached him and wife Beth Chapman for a photo. Meanwhile, an attorney for Dog the Bounty Hunter denies any wrongdoing on his behalf, claiming it was the underage male who was the aggressor in the scenario. 
A spokesperson with the Denver Police Department confirms to E! News that authorities launched an open investigation into the assault, but did not identify those involved because no arrests have been made.
Attorney Andrew Brettler tells E! News, "There was no assault. A young man approached Dog at the Denver Airport in a very hostile and aggressive manner, clearly looking to start trouble. He insulted Dog and Beth, hurled racial slurs at Dog, and threatened to 'cut' Beth if she could 'get out of her wheelchair.'"
Dog (whose real name is Duane Chapman) and his wife of more than 10 years landed in their hometown of Denver after flying from Los Angeles, where Beth underwent emergency surgery last week to remove a mass in her throat.
E! News would later report that following the procedure, doctors discovered Beth's cancer had returned. 
During the alleged airport incident, the attorney claims Dog and Beth "attempted to distance themselves from this individual" before enlisting airport security for further assistance. "Eventually," the attorney continues, "they were able to get in their vehicle without further incident." The attorney also alleges that airport surveillance footage shows the individual "was the aggressor and Dog did not assault him, as alleged."
He adds, "The Chapman's intend to press charges against this individual and his father for harassment and for disturbing the peace." 
As it stands, Dog and Beth's attorney says they are still awaiting test results until doctors can prescribe the "most effective treatment option" in her fight against cancer. 
In September of 2017, Beth revealed she was diagnosed with stage II throat cancer. The couple went on to document Beth's fight against cancer in an A&E special titled Dog & Beth: Fight of Their Lives, where a pathology report ultimately revealed that she was cancer free after a 13-hour surgery.