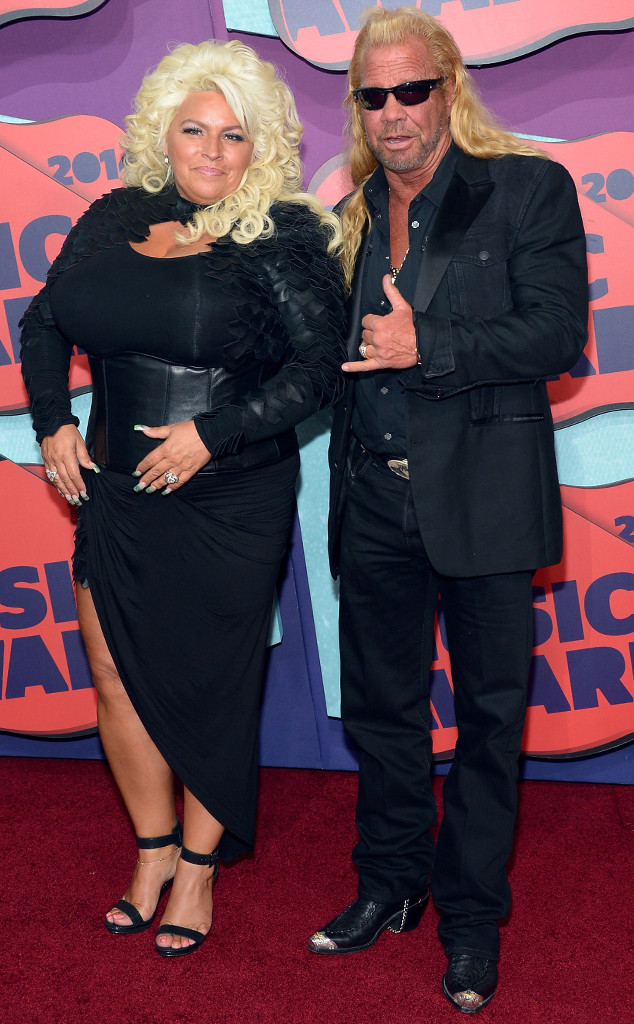 Michael Loccisano/Getty Images
Dog the Bounty Hunter was reportedly involved in an assault that took place at a Colorado airport on the evening of Nov. 30.
According to TMZ, the reality TV star "shoved" a teenage male when approached him and wife Beth Chapman for a photo. Meanwhile, an attorney for Dog the Bounty Hunter denies any wrongdoing on his behalf, claiming it was the underage male who was the aggressor in the scenario.
A spokesperson with the Denver Police Department confirms to E! News that authorities launched an open investigation into the assault, but did not identify those involved because no arrests have been made.
Attorney Andrew Brettler tells E! News, "There was no assault. A young man approached Dog at the Denver Airport in a very hostile and aggressive manner, clearly looking to start trouble. He insulted Dog and Beth, hurled racial slurs at Dog, and threatened to 'cut' Beth if she could 'get out of her wheelchair.'"