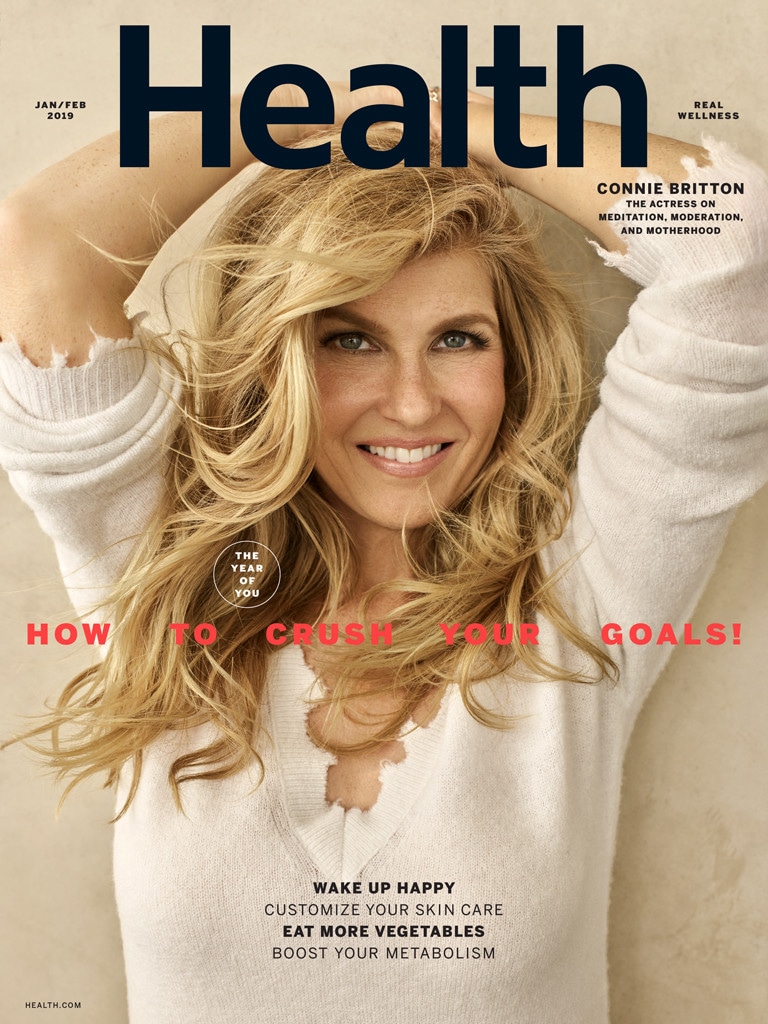 Peggy Sirota/Health Magazine
Connie Britton is a big believer in the power of positive thinking. 
E! News has an exclusive sneak peek at the Dirty John star's Health magazine cover, where she spills on life as a single parent in Hollywood and her secret to feeling youthful and strong at 51-years-old. 
Despite being unable to fit "long baths" into her busy schedule these days, Connie is an advocate for taking time for herself (and not feeling bad about it!) through meditation, exercise and clean eating. 
"It is very difficult to be a working parent," the actress confessed. "And I'm a single mom, which adds a whole other element. If something out of the blue or scary happens and you have someone to bounce that off of, you're ahead of the game." 
So how does she center herself when life becomes chaotic? As Connie described to Health, "Meditation has been a big part of my adult life... It can be 10 minutes; it can be in the car while I'm driving or just taking a deep breath before I'm about to shoot a scene." 
"To me," she continued, "that's a really important tool. And I really believe it helps with wrinkles. We can change our body chemistry through meditation."
Another equally as important aspect in Connie's mission to achieve harmony across her mind, body and spirit is through a healthy eating regimen.
"I used to be able to exercise or change what I eat, and in a few days I was good, but that doesn't happen anymore," she shared. "I'm in  a new phase, and I haven't figured it out yet. But moderation is important. I eat lots of fruits, vegetables, and clean proteins. And I try to stay away from sugar—it really is a drug for me. It not only impacts my weight, it impacts my body chemistry. Though if I could have a chocolate chip cookie or really anything that is chocolate,  I would be a very happy camper."
Matt Winkelmeyer/Getty Images
And with aging, Connie said, comes a whole new set of challenges in accepting yourself.
"In your late 40s, it's like, 'What is happening?' But I'm not super hard on myself, and I allow myself to feel sexy. We have to be patient with ourselves. We are constantly evolving," the Friday Night Lights alum added.
So speaking of evolving, what chapter is next for Connie and her 7-year-old son Eyob Britton?
The celeb said she's considering a "little break" from acting, adding, "I also want to spend more time with my son and spend more time with myself. I want to be able to breathe and be present in those moments. And it's hard because  my mind is always going in 20 different directions. But those are the moments that serve me most. And maybe I'll get back to taking some of those baths!"
Read more from Connie in the latest issue of Health.