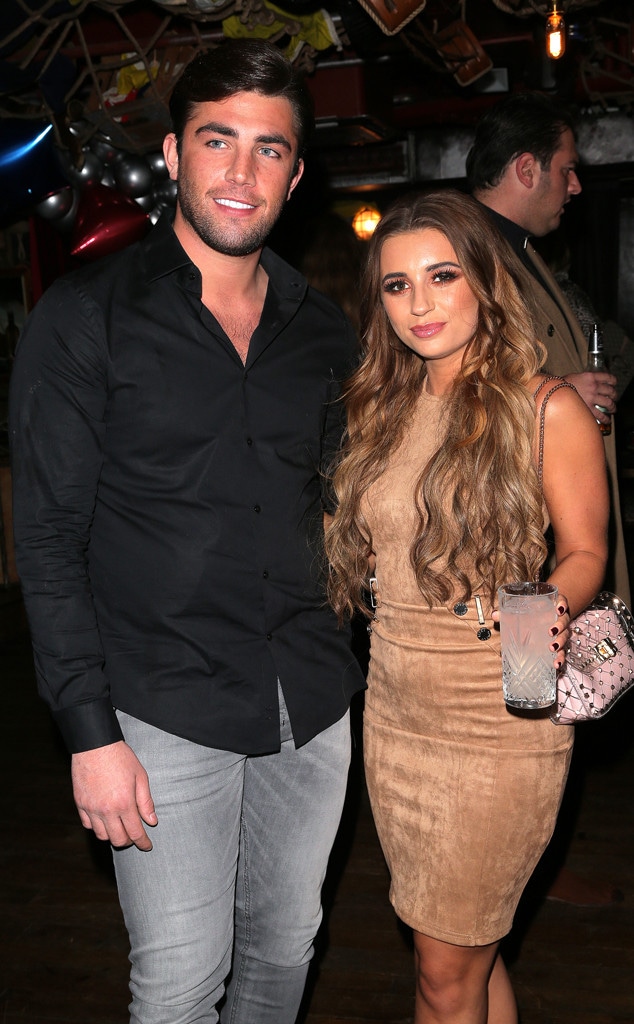 Ricky Vigil M/Getty Images
It's the breakup announcement Love Island fans would have never predicted.
Dani Dyer and Jack Finchman (who won the most recent season of the wildly popular U.K. reality TV competition) are going their separate ways. Dani shared the shocking news on social media Thursday. 
"Jack and I have sadly decided to part ways," she wrote on her Instagram Stories. "It's been an incredible six months, and we will always have a place in our hearts for each other, but we've sadly come to the realisation that it's not meant to be long term. We both plan top stay friends. I hope you'll all understand. Love Dani x."
It was previously reported that Dani and Jack had signed on for their own spin-off ITV2 series based on their romance. 
The Sun, who was first to break the news, cites sources that say their relationship crumbled under the pressure of living life in the spotlight. 
"When they left the villa they really thought they would stay together forever, but reality soon set in and things started to get strained," an insider told the outlet. "They came out to a whirlwind of publicity and after a while, things started to get to them and the cracks appeared."
Shortly after leaving the Love Island over the summer, Dani and Jack moved in together. 
According to their respective social media accounts, things between the former lovebirds looked peachy keen as recently as a few days ago. "Feeling Christmassy," she captioned a photo of the duo cuddling in bed. 
Jack previously told The Sun they planned to tie the knot sometime in 2019." We're getting married next year, 100 percent," he told the outlet. "Like my mom said to me so many times, 'When you know about someone, you just know'. And now I know what she's talking about."