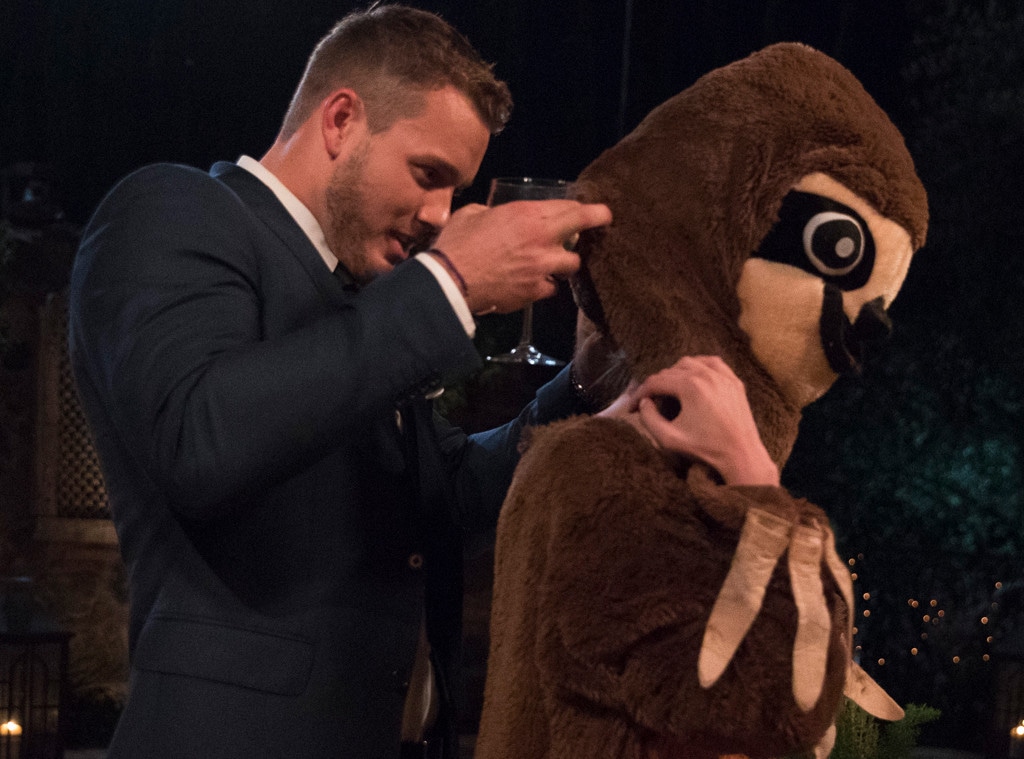 ABC
The wait is over. 
After many long months, we finally know what weird costume one of the contestants on the new season of The Bachelor will wear and henceforth spend the entire season known as, and of course it's a giant sloth. 
The girl in question is allegedly named Alex D, though other than a picture claiming it's a picture of her, we've got no evidence that she's not an actual sloth come to find the human man who might turn her human with true love's first kiss. That's the kind of twist to this show we're still waiting for after all these years, so let's all pray this is the season it finally happens. 
Anyway, you can see the sloth in action in the latest promo for The Bachelor's big premiere, in which 30 women will get out of a car to do a bit and then go inside a house to argue with each other. One girl's got a really good question: "Is there tequila?"
Well Elyse, let's hope so, even if it's only for us. 
Colton Underwood, a 26 year-old virgin former football player who appeared on Becca Kufrin's season of The Bachelorette, will begin his journey to find love in TV in just a few weeks. 
His virginity has been the subject of all promos and posters so far, and definitely doesn't escape mention in the limo arrivals either. One girl has a playing card with a V on it and jokes that she just took Colton's V card, and we can only imagine what other kinds of virgin jokes are in store for us during the premiere. At least we've got a ready-made and probably extremely dangerous drinking game to play! 
Watch the new promo below!
Anyway, we can be as snarky about all this as we possibly can and yet we'll still be on our couches (or in the office because this is actually our job) come every Monday night, glued to every minute of this nonsense. 
Sloth, we wish you well. 
The Bachelor premieres Monday, January 7 at 8 p.m. on ABC.