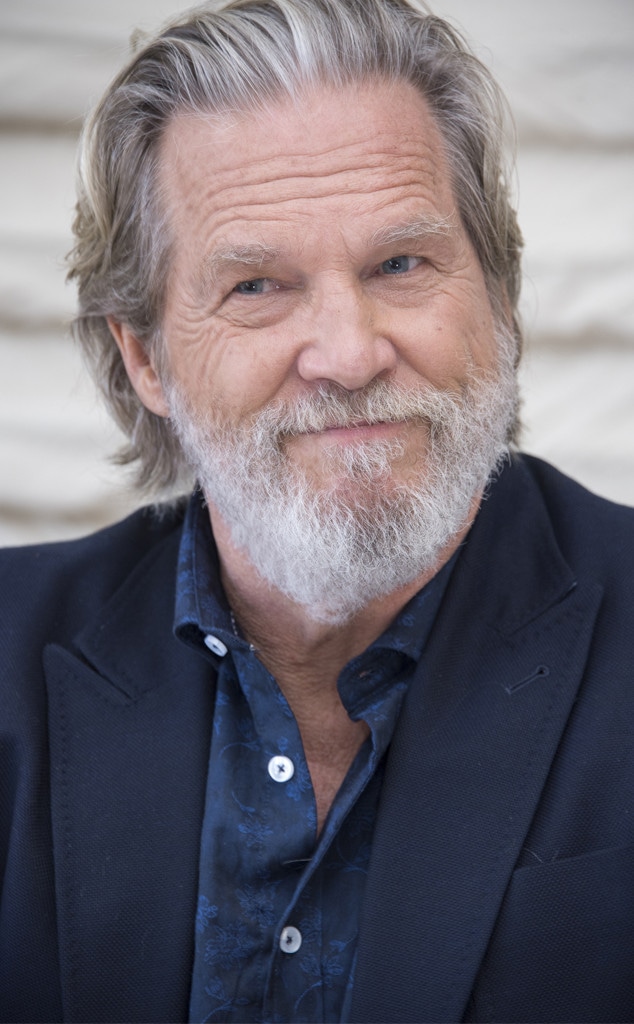 Vera Anderson/WireImage
Drumroll please!
Of the many stars to be honored at the 2019 Golden Globes, Jeff Bridges will stand out as the year's Cecil B. DeMille Award recipient. He joins an elite list of icons who have made their mark on Hollywood and have been acknowledged by the Hollywood Foreign Press Association for their "outstanding contributions to the world of entertainment." 
The HFPA announced the news on Monday.
 "The Hollywood Foreign Press Association is delighted to bestow the 2019 Cecil B. DeMille Award on Jeff Bridges," the organization stated in a press release. "Bridges' brilliant body of work across diverse genres has captured the hearts and minds of audiences worldwide for more than six decades.  We look forward to celebrating 'the Dude' and his remarkable career and philanthropic achievements at the upcoming Golden Globe Awards."  
Bridges has been nominated six times over the course of his career for his roles in films like Hell or High Water,  The Contender and Hidden in America. He took home the trophy for Best Performance by an Actor in a Motion Picture (Drama) in 2010 for his role in Crazy Heart. He's also received high acclaim for his performances in The Big Lebowski, True Grit and The Fabulous Baker Boys.
In addition to Bridges, dozens more stars have received the honor since Cecil B. DeMille himself in 1952. Among those well-known names are Walt Disney, Judy Garland, Frank Sinatra, Elizabeth Taylor, Robin Williams, Meryl Streep and, of course, last year's honoree, Oprah Winfrey. 
It was nearly a year ago that the media mogul captivated the star-studded room with her unforgettable acceptance speech and was met with not one, not two, but three standing ovations. 
"In 1982, Sidney Poitier received the Cecil B. DeMille award right here at the Golden Globes and it is not lost on me that at this moment, there are some little girls watching as I become the first black woman to be given this same award. It is an honor—it is an honor and it is a privilege to share the evening with all of them and also with the incredible men and women who have inspired me, who challenged me, who sustained me and made my journey to this stage possible," the star said. 
Winfrey went on to address the importance of journalism at this time in American history, the women who had come forward with their stories of suffering sexual assault and abuse and the story of Recy Taylor, who had just died days earlier. 
"She lived as we all have lived, too many years in a culture broken by brutally powerful men. For too long, women have not been heard or believed if they dare speak the truth to the power of those men. But their time is up. Their time is up," she powerfully stated. 
As the media powerhouse concluded, "I want all the girls watching here, now, to know that a new day is on the horizon! And when that new day finally dawns, it will be because of a lot of magnificent women, many of whom are right here in this room tonight, and some pretty phenomenal men, fighting hard to make sure that they become the leaders who take us to the time when nobody ever has to say 'me too' again."
Congratulations, Jeff! Break a leg with your speech next month.