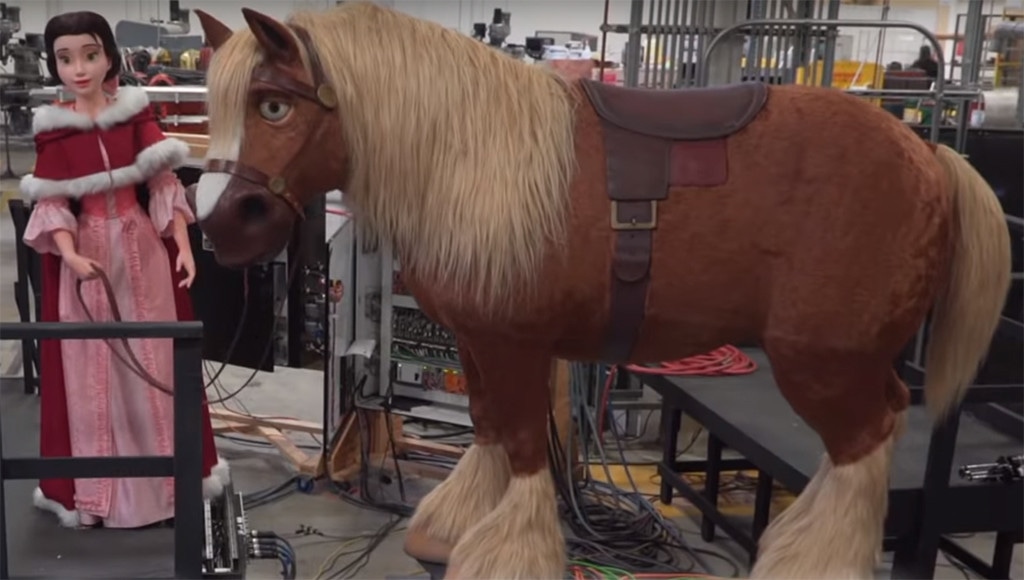 Disney Parks
Oh, isn't this amazing?
Disney Parks has offered a sneak peek video of Tokyo Disneyland's upcoming Beauty and the Beast ride and attraction, The Enchanted Tale of Beauty and the Beast. The project is modeled after the original 1991 animated film and features animatronic figures of Belle, the Beast/Prince Adam, her horse Philippe and other characters.
The heroine appears in multiple outfits, including her signature everyday blue dress and white apron and dazzling yellow ball gown. Guests will venture into the Beast's castle and ride in groups on rotating bowls resembling Chip's china pattern, to give them a sensation of "dancing" or "ice skating" to the music in the famous ballroom.
This is the first Disney ride dedicated to Beauty and the Beast, following decades of appearances by theme park cast members dressed up as characters from the movie. The original Disneyland in California has in the past temporarily featured a Beauty and the Beast-themed restaurant, store and stage show.
The new Beauty and the Beast ride and attraction is set to open in Fantasyland in Disneyland Tokyo, and will be accompanied by a restaurant, La Taverne de Gaston, and the new Village Shoppes.
Also opening in Fantasyland—a 1,500-seat Fantasyland Forest Theatre, which feature Disney musical productions. Meanwhile, in Tomorrowland, the new Happy Ride with Baymax attraction, a Big Hero 6 tribute, and a popcorn shop The Big Pop are being planned.
All the new rides and attractions, restaurant and stores will open at Tokyo Disneyland in spring 2020.