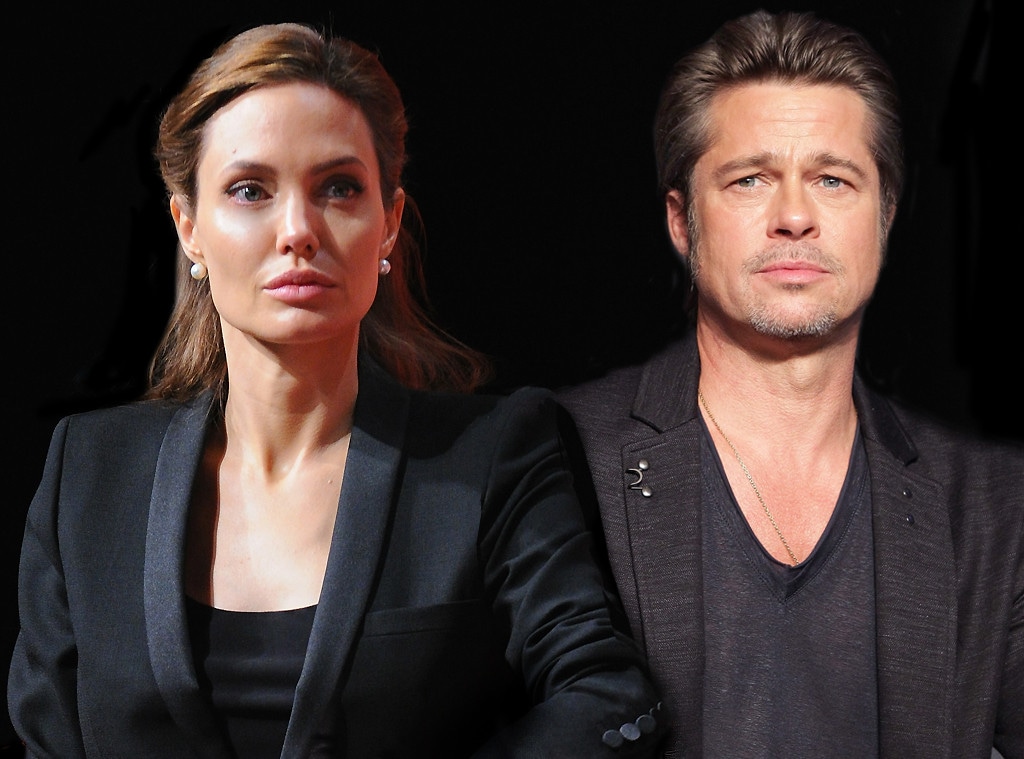 Getty Images
Brad Pitt and Angelina Jolie reached a custody agreement on Friday and both sides may be breathing a sigh of relief, albeit a small one.
Jolie's attorney Samantha Bley DeJean confirmed to E! News on Nov. 30 that the arrangement "was agreed to weeks ago, and has been signed by both parties and the judge." According to DeJean, "The agreement, which is based on the recommendations of the child custody evaluator, eliminates the need for a trial." The specifics of the custody deal remain confidential "to protect the best interests of the kids."
While the details remain under lock and key, a source told E! News on Wednesday that Jolie "is pleased to be entering the next stage and is relieved with the progress for the health of the family."
The custody battle was scheduled to go to trial on Dec. 4. A source told us on Nov. 5 that the parents and their legal teams were "working together towards an out of court settlement."
The insider added, "Angelina is not seeking sole custody of the kids, she still supports the reconciliation of the children with their father."
A second source gave E! News a glimpse into how Pitt is feeling about the agreement. "While some progress has been made, this isn't an ideal situation for Brad," the insider shared. "There's an arrangement in place but it's not a permanent agreement, and there's a long road ahead."
They continued, "All Brad cares about is the kids, they're his number one priority and he's focusing on them."
The custody battle has been a tumultuous one for Jolie and Pitt. In May, they were reportedly "at odds" over an agreement with no end in sight. In August, both teams of lawyers met to iron out final details, although it was described as "very time consuming."
Jason Merritt/Getty Images
A third source shared with E! News what the Once Upon a Time in Hollywood star's plans look like in the near future with his six kids Maddox Jolie-Pitt 17, Pax Jolie-Pitt,14, Zahara Jolie-Pitt, 13, Shiloh Jolie-Pitt 12, Knox Jolie-Pitt, and Vivienne Jolie-Pitt, 10. "He will start to spend more time with the kids in the coming months. He will do his own holiday with them and make it special," the source said. "They will have separate holiday celebrations with the kids."
According to the source, "Brad is hoping the worst is behind them and that they can move on from the fighting and painful past. He knows in the long run the kids are best with both their mom and dad in the picture. He can now move forward and try be a stable and constant positive influence in their lives."
Jolie filed for divorce from her husband on Sept. 20, 2016 after 12 years together. At the time, the Maleficent star cited irreconcilable differences and sought physical custody of the kids. It was later revealed that Pitt was the center of an investigation that allegedly occurred on a private plane flying from Europe back to Los Angeles. The FBI then got involved and announced on Nov. 22, 2016 that no charges would be filed against him.
The War Machine star discussed the divorce proceedings and investigation into the incident and how it turned his world upside down. He told GQ in May 2017, "I was really on my back and chained to a system when Child Services was called. And you know, after that, we've been able to work together to sort this out. We're both doing our best. I heard one lawyer say, 'No one wins in court—it's just a matter of who gets hurt worse.'"
He continued, "And it seems to be true, you spend a year just focused on building a case to prove your point and why you're right and why they're wrong, and it's just an investment in vitriolic hatred. I just refuse. And fortunately my partner in this agrees. It's just very, very jarring for the kids, to suddenly have their family ripped apart."