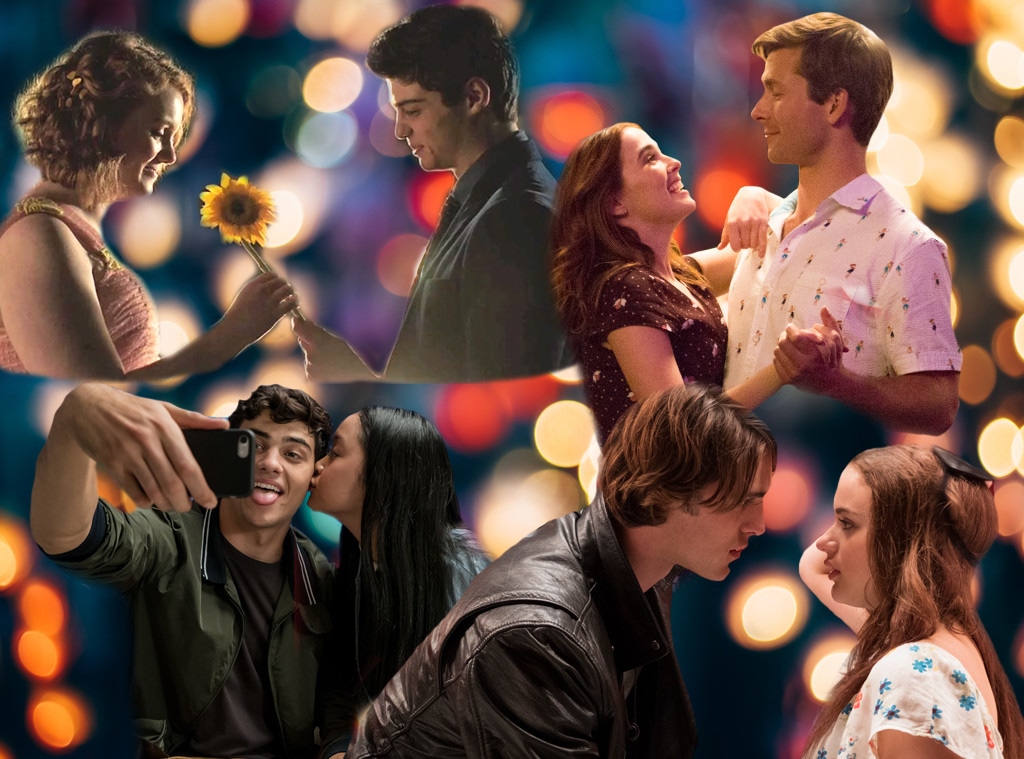 Netflix
For all intents and purposes, the romantic comedy was dead.
A genre of film that was once so ubiquitous it essentially built the careers of stars like Julia Roberts, Meg Ryan and Kate Hudson, with summers full of shiny, glossy films about pretty people falling in love and cracking jokes, the rom-com fell out of favor thanks to a combination of its perceived formulaic nature, its relegation as being merely "chick flicks," and a changing industry that's all but turned its back on the mid-budget movie that could rope in a couple of stars (think the Sweet Home Alabamas and You've Got Mails of yore) and stories geared towards women, leaving a giant canyon between the big-budget franchises eating up all the money on one end (think The Avengers or Hunger Games) and the micro-budget indies on the other. As studios have chased these tentpole films that reap in obscene amounts of money, they've by and large forgotten all about the sort of date night film made for adults that doesn't offer much by way of merchandising opportunities, leaving the rom-com to become, sadly, a relic of the past.
And then came Netflix and The Summer of Love.
Despite the dearth of major studio rom-coms making it to multiplexes over the past few years—Trainwreck, The Big Sick, and this year's game-changing Crazy Rich Asians are the only few that readily come to mind—the folks at the streaming giant were noticing that the demand for such films was still there amongst their massive global subscriber base.
"We are aware of what people are watching and how much they watch it and we notice that people are watching a lot of rom-coms. Even, like, the [worst] ones that are out there," Netflix's director of original film Matt Brodlie told The Hollywood Reporter in June. A press release issued the same month stated that, in the past year, over 80 million accounts specifically watched love stories on the service.
So, having already completely conquered the world of television, but not having made much headway into the world of film aside from some acquisitions here and there and a exclusivity pact with Adam Sandler for films that literally no one was talking about, they made the romantic comedy their priority.
"It just was a great opportunity for us to jump into a place where people weren't doing too much," Brodlie added. "If you talk to any agent in town over the last two years, we've been banging our drums saying, 'Send us your rom-coms!'"
Beginning with The Kissing Booth on May 11 2018, Netflix released a total of 11 films overall in what they called their Summer of Love—a mix of outside acquisitions and Netflix productions that made up but a small portion of the 86 original films they planned to release in the calendar year. And while the jury's still out on their overall slate, there's no denying that the rom-coms released by the streaming service this year—or some of them, at least—made an impact that no one outside of Netflix headquarters saw coming.
Take TKB, which stars Joey King and Jacob Elordi. Though the film only earned a 13 percent rating on Rotten Tomatoes (from only eight reviews, so, take that rating with a grain of salt), the company, which is notoriously tight-lipped when it comes to ratings data, noted just over a month after its release that one in three viewers of the film had already re-watched it, placing it 30 percent higher than the streamer's average movie re-watch rate. Netflix CEO Ted Sarandos told Vulture in June that the film was "one of the most-watched movies in the country, and maybe in the world."
That film was followed by critical darlings and internet sensations Set It Up (released June 15) and To All the Boys I've Loved Before (August 17). While To All the Boys, which stars breakouts Lana Condor and Noah Centineo, was purchased by Netflix after it was made, Set It Up came to the streaming service when it was still in development, after plans with MGM fell through, with only director Claire Scanlon and star Glen Powell attached. Why? Because, as producer Juliet Berman told Bustle, ""I had heard they [Netflix] were looking for romantic comedies. ... we brought the project to Netflix, and they immediately jumped on it." (Powell was soon joined by Zoey Deutch, Taye Diggs and Lucy Liu in the cast.)
Both movies became sensations, praised for their nuanced storytelling, their diverse casting, and their just all-around high quality. They turned their leads into stars, boosting Powell to a role in the Top Gun sequel and turning Centineo into the internet's main squeeze, with his Instagram followers jumping from 0.8 million prior to his film's launch to 13.4 million in early October.
While the rest of the Summer of Love line-up, which included Centineo's second film for the streamer, Sierra Burgess is a Loser, as well as Alex Strangelove, Ibiza, Like Father and more, didn't generate as much chatter as the big three, by its October Q3 earnings report, Netflix was proudly touting that more than 80 million subscribers around the world had watched one of the 11 releases. And as for To All the Boys? The internet sensation was a bona fide hit, singled out as one of Netflix's "most viewed original films ever with strong repeat viewing."
Will Netflix's success prompt the major studios to dive back into the rom-cam business? Probably not. Their business model is too far fixated on funneling cash towards those tentpole franchises to allow for much more than the one or two they develop a year. But for fans of the genre, it doesn't really matter. As the streaming service said in October, they're already in production on "the next set of original rom-coms," including one from Ali Wong—already a Netflix star thanks to her successful stand-up specials—and Fresh Off the Boat's Randall Park, one starring Riverdale's KJ Apa, and, of course, a sequel to To All the Boys.
As Brodlie told Mashable this summer, "I think in this day and age, everybody needs a little love in their life, with all the disturbing news that's often out there." Luckily, Netflix will be right there to provide them with it.