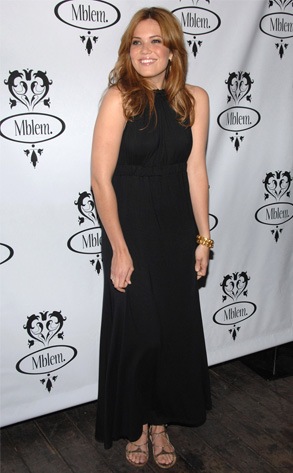 Paul Aussenard/WireImage.com
If Mandy Moore fans are looking forward to her clothing line's next collection, they may have to wait a very long time.
On Monday, the actress and singer claimed to be shuttering Mblem, her contemporary label launched back in 2005, to focus more on music. (Moore's next album, Amanda Leigh, debuts May 26.)
But there may be some good news for devotees of her cazh wares: Mandy's manager, Jon Leshay, says the multihyphenate star is just "taking a break for a few seasons," not shutting it down completely. "There are new concepts coming [for Mblem]. We're taking it in a new direction and want to take the time to do it right."
Maybe someone should check with Mandy. DJ AM's ex tells Women's Wear Daily, "If I were to dip my toe back in there, it would have to be the right situation...a great partnership that could represent a true reflection of me and my ideas and you know that wasn't happening."
Sounds like Mandy's got to pick one day job—singing or designing—and stick with it.